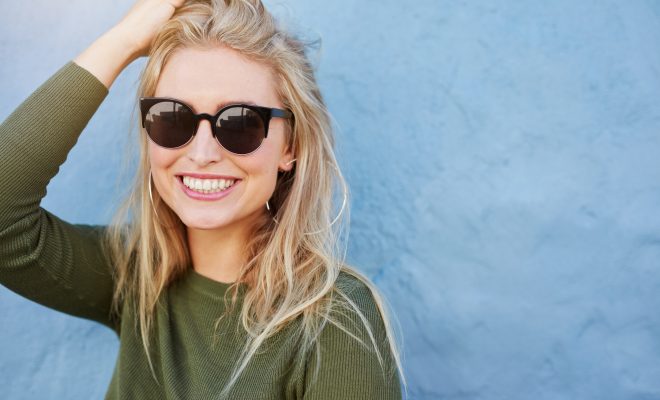 Beauty
The beauty of Vitamin E
By
|
As a sequel to my post on the beauty benefits of Vitamin C, it's now time to explore another beautifying vitamin that can help us look good and feel great from the inside out. Vitamin E is a powerful guardian and protector for our bodies, and a vital nutrient to include in both your diet and skincare regimen.
Why it rocks
Vitamin E is a potent, fat-soluble antioxidant that plays a pivotal role in maintaining healthy function of many of our body's processes. Sticking strictly to the skin beauty benefits, Vitamin E offers our skin protection against the free radicals that attack and weaken our cell membranes as a result of UV exposure, environmental pollutants and cigarette smoking.
Oxidative stress, an adverse effect of free radical damage, is responsible for premature ageing, as it weakens our skin's collagen fibres which we need to keep skin smooth, firm, plump and wrinkle-free.
Along with neutralising free radicals, Vitamin E assists with skin moisture retention to combat the dryness that comes with premature ageing. Not one to stop there, it also works as an anti-inflammatory for a harmonious complexion, and when applied topically, can reduce the effects of sunburn and assist with fading pigmentation.
Diet and Vitamin E

Unlike Vitamin C, Vitamin E is not produced naturally by our bodies, so must be obtained through diet. The best way to achieve this is by simply eating a colourful variety of fresh vegetables, fruits, nuts and plant seed oils.
A super easy way to boost your daily Vitamin E intake is to get your hands on some sunflower seeds. A handful of these babies will deliver over 80% of your daily recommended intake of Vitamin E. Toss them into your salads, sprinkle them over your soups, whack them into your morning smoothie, or simply just munch on them as a snack.
10 Vitamin E-rich foods
1.Sunflower seeds
2. Almonds
3. Spinach
4. Swiss Chard
5. Avocado
6. Peanuts
7. Asparagus
8. Capsicum
9. Mustard Greens
10. Broccoli
Skincare and Vitamin E

So taking into account all of the above, it's no wonder that Vitamin E is a valuable ingredient in professional skincare products. With its natural sun/UV protection and excellent water-binding properties, Vitamin E is wonderful for cultivating a strong and resilient skin structure that glows with youth.
Topical Vitamin E is most powerful when used in conjunction with other antioxidants, so look for high quality skincare formulations that bolster the benefits of Vitamin E with other key skin corrective ingredients.
For super dry, dehydrated and ageing skin I often recommend clients use a few drops of ACCELERATE Repairing by bt-Ceuticals, which combines Vitamin E with Vitamin A to intensely hydrate and moisturise while stimulating collagen production for thicker, firmer, younger-looking skin.
For day use, follow this up with bt-Ceuticals SHADE which not only offers essential SPF 30 UVA/UVB protection, but also the added antioxidant and water-binding benefits of Vitamin E, further enhanced by a hydrating and moisturising lipid known as squalane. Your skin will go from dull and lifeless to light and luminous in no time!
Find a bt-Ceuticals™ skin specialist at The Global Beauty Group on 1300 006 607.
Comments