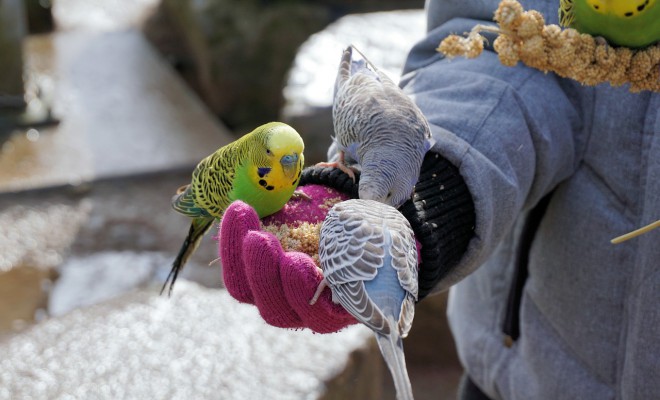 Parenting
Family Fun with a Toddler
By
|
I love getting out and about as a family and now that my little one is getting older, it is so exciting watching him learn and grow and take in the world around him. There are so many places to go and visit, here are some of the recent ones I have been to and are great for toddlers.
Alowyn Gardens
Not far from the Yarra Valley are some amazing parks, playgrounds and gardens for your toddler to run around in. One of my faves is the Alowyn Gardens.  The moment you step into the garden it is absolutely breathtaking. There are five gardens on seven acres; Parterre garden, Edible garden, Forest garden, Display garden and the Dry garden. Amongst them are the flower fields, stunning wisteria and perennial border. There is also a cute little café with cakes and scones. Kids 16 and under are free.
The Collingwood Children's farm
My little one loves animals and the animal farm is a great way to get up close with those gorgeous animals that are in their picture story books. It's only around 4kms from the CDB and very easy to get to. There are seven hectares of gardens, paddocks and orchards to walk through and so much to see and participate in. Your toddler will be thoroughly entertained watching, cuddling and feeding the animals.
The Ian Potter Foundation Children's garden -Royal Botanical Gardens
This is definitely one of my personal favourites. The interactive garden has so many areas for your toddler to explore and discover. The garden itself is made up of a Wet Land Area, Bamboo Forest, Kitchen Garden, a cute waterway that runs through the garden, shady areas to sit and each lunch and much more. Also available are arts and crafts activities for children of all ages, your little one/s can learn about the growing vegetables and there are also different programs available depending on what's on. It a great way for your toddler to get in touch with the natural environment and get their hands dirty.
My Tip: It's a great place to catch up with friends, family and mother's group.
Healesville Sanctuary
Firstly, I love that Healesville sanctuary is committed to fighting Wildlife extinction. The bush land is absolutely beautiful and there's is so much to do and see. It's a great way for your toddler to interact with native Australian animals.  The highlight was visiting the Australian Wildlife Heath centre and meeting the vets who rescue, care for and help treat the animals to recovery so that can be released into the wild.
'The Messy Shed' is also really fun as a well as the new farm in Mooroduc. Will keep you posted with some more great finds.  Join in the conversation and let us know what places you have been to with your toddlers.
Connect with us on Facebook, Instagram and Twitter
And also follow us on Pinterest
Comments