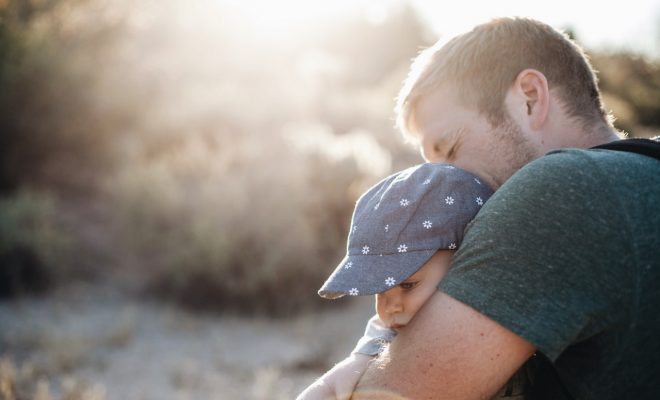 Lifestyle
Father's Day: Personalised gift ideas dads will love
By
|
We're getting close to Father's Day and trying to think of a special gift that is a bit more exciting than socks or undies for that amazing dad (even if they do need them!) can become a bit of a struggle.  For whatever reason, I always find that it's harder to think of things to give to dads, yet they are just as deserving of a special and sentimental gift to capture their child/ren at the particular stage of their life. Don't be afraid to use these for grandfathers or any other special person who plays a significant role in your child's life. Here are some ideas that I have come across that you might like to explore:
Hand Painted Tiles
We did this at kinder one year, and it became an activity that the children and their Father's completed together. It really shows up how little those hands are compared to Daddy! It was actually a really special experience being able to share in a moment in time that the child and their father would have forever.
All you need to do is purchase a plain white tile, and paint (in different colours) one hand each of Dad and your child. Dad then makes his hand print directly onto the tile and the child can then follow placing theirs on top. Once the paint has dried you can seal the tile with a sealer spray to ensure the paint is protected. You could display the tile on a plate stand, mount it in a shadow box or whatever else you can think of. Alternatively, you could always create this on some thick stock card, cardboard and frame this.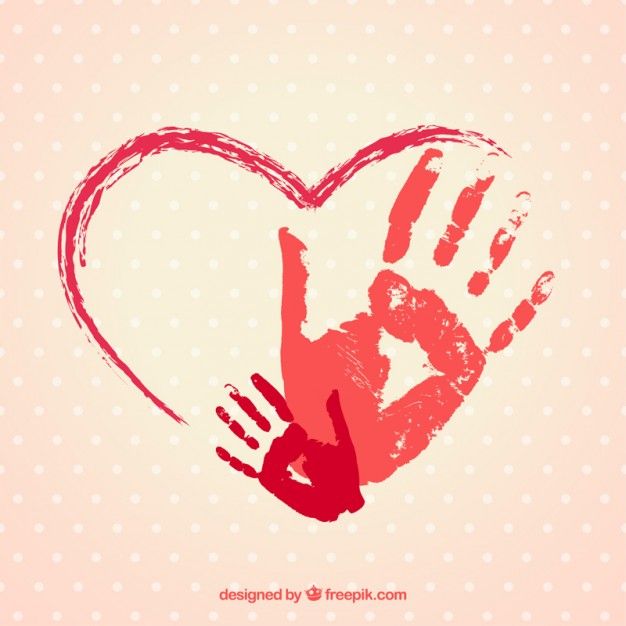 If you wanted, you could turn this into a multi-generational print too, and record prints of grandpa or even great-grandpa. What a special treasure to have!
Interview your child about what their Dad means to them.
Father's share such a unique bond with their children, but sadly many don't get to spend the amount of time with their children as they would like. Consider sitting down and talking to your child about what makes their Dad special to them. I'm sure many dads would love being presented with this and would hold close those sentiments of their child. Here are some ideas to consider for a 'Dad Interview':
Think about framing this document to make it extra special
If your child is old enough, plan ahead and get them to carefully write this in their handwriting.
You could include a photo or drawing of the child and Dad together
Try and steer away from (or limit) 'closed questions' such as "how old is Dad?", "what is his favourite food?" and so forth (as funny as these answers can be, try to encourage deeper thinking) some ideas to promote conversation include:
Tell me about Daddy.
What makes him special to you?
Why do you love Daddy?
Do you have a favourite memory of Daddy?
What sorts of things do you love to do with Daddy?
What do you think Daddy loves about you?
How does Daddy make you laugh?
If you could give Daddy anything, what would you give him?
 Children's drawings captured on wood
For those dads who are master chefs in the kitchen, think about getting him something that he could use to make this experience a little more unique. These personalised chopping boards are awesome.  You can have them personalised with your own special message to complete the gift.
If the dad in your life is anything like the one in mine, he's always emptying his pockets of loose change. And I love this too because I'm always emptying my purse. So it's a great top up, however having a designated place to store this change is something to think about.
Personalised jewellery or accessories
I have noticed that these are starting to become really popular (or maybe they always have been around, and it's only since having our own family that I noticed). There are so many companies now that produce cuff links, key rings, necklaces/dog tags which you can personalise using children's names, fingerprints, drawings and photos. These would be a really special keepsake, but also practical item that will ensure Dad has his children close even when they are not together.  It really pays to search around different companies, as there are so many designs and styles available, so take the time to find something that is perfect for Dad.
To all the amazing and wonderful dads, grandfathers and everybody who is being celebrated in this upcoming Father's Day, I wish you a day of happiness with those special little (and big) people in your life.
Keep up up-to-date with daily posts and upcoming news by following The Merry Go Round on  Facebook, Instagram, Twitter or Pinterest.
Comments