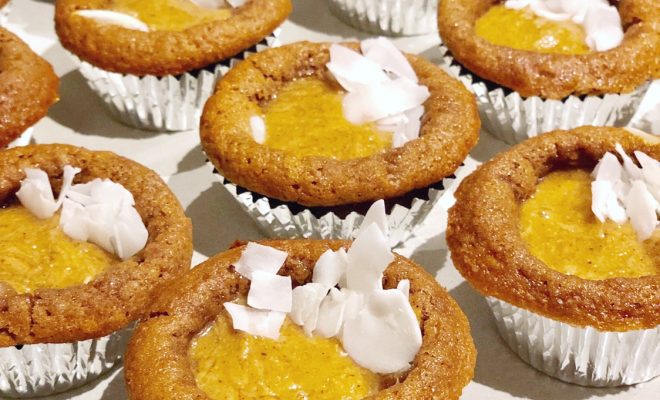 Mind and Body
Healthy cupcakes for your Christmas table
By
|
PEANUT BUTTER-lovers can double their PLEASURE this Christmas with these healthy cupcakes.
I use the popular ingredient in these cupcakes along with natural organic coconut flakes and honey to create an ultimate flavour.
RECIPE:
3 cups of almond meal
1 cup of coconut flour
4 tablespoons of peanut butter
3 tablespoons of Queens sugar free maple syrup
1 teaspoon of salt
3/4 cup of olive oil
2 eggs
1 cup of unsweetened almond milk
1 tablespoon of stevia
2 tablespoons of cocoa powder
1 jar of almond spread
4 tablespoons of natural organic honey
100g of organic coconut flakes
METHOD
Turn oven onto 180c
Place eggs, oil, unsweetened almond milk, Queens sugar free maple syrup and peanut butter into a large cooking bowl and mix/blend up well until you create a smooth texture.
Add to the mixture coconut flour, almond meal,salt, cocoa powder and stevia then combine altogether well.
Place the cupcake mixture into non stick cupcake holders evenly (not to the very took leave 1 cm) then place into the oven for 35 minutes until golden brown.
CUPCAKES TOPPING:
In a small cooking bowl blend together well half a jar of almond spread (1.20g) and four tablespoons of honey until they are completely combined together as one.
Take your cupcakes out from the oven and allow to cool for 30 minutes.
The cupcakes should rise down once they have dropped in temperature to achieve a hole like structure in the center of them.
This is were you fill the cupcakes with your topping mixture.
Pour the topping mixture into the the center holes of each cupcake and sprinkle a touch of organic coconut flakes on the side of each of them.
It's now time to enjoy them with friends and family and even gift them to someone like I have this Christmas.
Merry Christmas!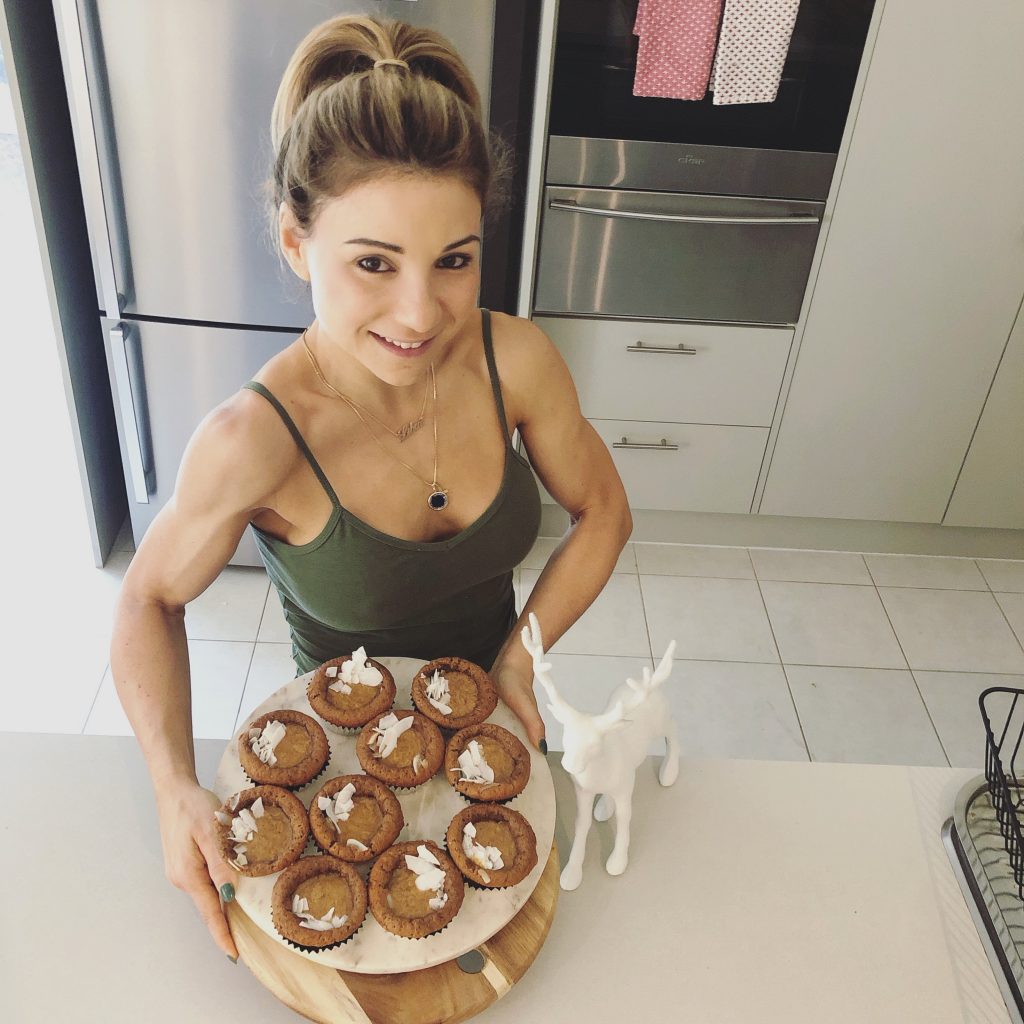 Comments