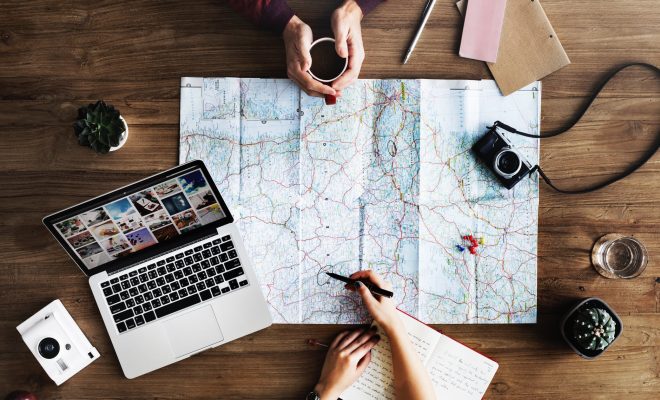 Lifestyle
How to be an organised traveller
By
|
Christmas is behind us and the school holidays are almost over, but I know many families are squeezing in a quick trip before we get back into the routine. We all love a holiday, whether it be an exciting overseas holiday or a short weekend escape. Just because you are leaving an organised home behind, doesn't mean you can't take all your organisation methods with you, right?!
I like to think that if you can travel organised, your holiday will be a more relaxing experience, as you won't be wasting precious time packing/repacking, and searching for things that fall under items and so on. If you follow these ideas you will sure be well on the way to an enjoyable and relaxing holiday:
Itinerary
Having an itinerary helps make the most of every day you have in the places you visit, as well as making sure that any places you really hope to explore are included and don't become an afterthought or missed opportunity. There would be nothing more disheartening to spend half a day figuring out what you should do, only to discover you missed that 'once a day' tour of that building you really wanted to see. Remember to allow time to be spontaneous and be able to freely explore a town, sometimes the best memories come from those you never planned for!
Another couple of tips include, email yourself a copy of your itinerary in the event you lose your hardcopy. Before you leave, give someone at home a copy, just so they know where you are and how to contact you in the event of an emergency.
Travel accessories
Having good accessories makes every holiday much easier and will hopefully mean you won't find yourself caught out.
Ensure you have power adaptors for different countries you plan to visit. These are great as you can carry your usual chargers etc and simply plug them into the adaptor which is designed to fit the power socket of your location. Don't forget to think about all the devices that require a USB charge! This three pack is great value, and you are prepared for where your travels take you! Keep them in your suitcase and you don't even need to think about it!
Bunnings Jackson Multiple Region Travel Adaptor – 3 Pack
Individual packing bags
These make packing so much easier. Everything has a place and keeps your suitcase organised. It can also avoid having all your belongings on display to everybody if you are subject to any security searches at the airport. They come in different sizes and are very lightweight, so they won't take away from your souvenir allocations!
Kathmandu packing cells
Passport/ticket holders
You will never misplace your tickets or boarding pass again! Most will fit into your handbag or carry on, so they'll always be at your fingertips. Similarly, a passport holder is a must have when travelling abroad. Being able to carry your passport discretely also provides you with peace of mind. This one from The Daily Edited can be embossed with your initials too.
The Daily Edited passport holder
If you prefer to have your important documents discretely held, a body pouch might be the perfect option for you.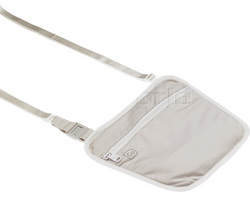 Bagworld body pouch
International Phone Card
This may be a worthwhile investment if you plan to visit a number of countries and don't want to return home to a large phone bill! These phone cards can be used with your mobile and avoid the need to purchase a new sim card in every country you visit. Speak to your phone provider and shop around before you plan to leave to ensure you get a deal you are comfortable with.
Sorting photos onto laptop/cloud each night
This is probably better suited to those on a big holiday and may seem a bit too organised for some people, but in all honesty it saves you so much time when you return home as well as the problem of trying to remember where you were.
All you need to do is at the end of your day, take a few minutes to upload your photos onto your laptop, hard drive or cloud account. Ideally you could make individual folders to identify the country or town you have visited and add the photos accordingly.
The plus side is you have got a back up of all your precious photos in the event you lose your camera or phone. You can also start working on your photo books as soon as you are home, because all your photos are sorted and ready to go. I personally have done this for each holiday we have been on, and it really has made sorting 3000+ photos a much more manageable experience.
If you are about to embark on the trip of a lifetime, hopefully these ideas are something that will make your trip a little more enjoyable. If you have any other great ideas for being an organised traveller we'd love to read about them in the comments below. Happy travelling!
For more of Erin's posts, click here
Keep up up-to-date with daily posts and upcoming news by following The Merry Go Round on  Facebook, Instagram, Twitter or Pinterest.
Comments