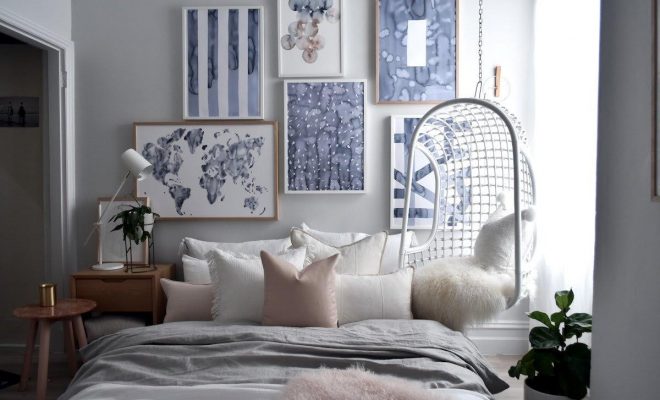 Norsu.com.au
Interior and Design
How to hang your artwork
By
|
Following on from my last post on finding the perfect wall art, I thought I should list the different ways art can be displayed!
Art is more accessible than ever thanks to the Internet- Instagram, Facebook, Pinterest and good old Google. Like myself, more and more of us are becoming amateur collectors, gathering small galleries of prints and pieces we love. Your home should be a place to express who you are and what you love and using artwork is the perfect way to do this. Now, I've talked all things Gallery Wall before, but there really are plenty of choices.
Are you confused about how to display your artwork? You're not alone. I've been staring at my blank wall for months trying to work out how to tackle this space. After much research, napping, eating and more research I believe you need to work out you're "hanging style". There are 6 key "hanging styles". Keep scrolling to find out which one you are.
THE ECCENTRIC
Walls don't have to be two-dimensional. The Eccentric mixes media and combines 2D art with 3D elements. This works great with lots of small works varying in style of paintings, a clock, wall decor, tapestry and garlands. Think of it as a wall installation- anything goes!
TIP: When a work of art is classified as 2 dimensional, it means that the composition possesses the dimensions of length and width but does not possess depth.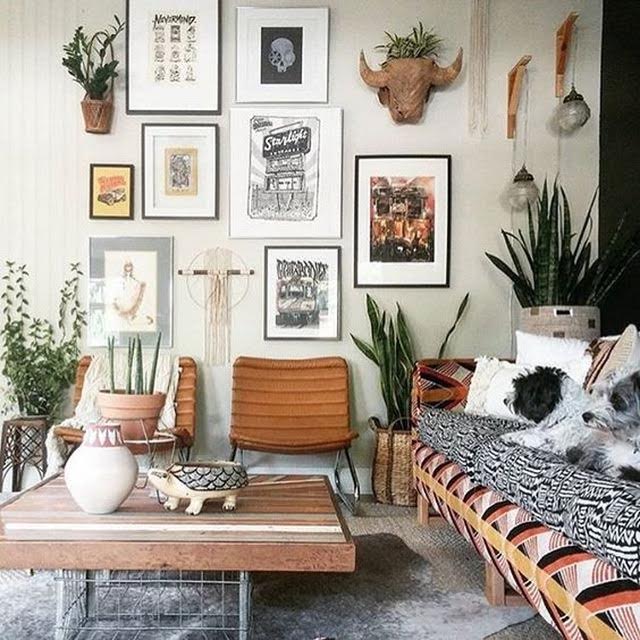 THE GRID
Hanging artworks in this minimal, neat, and geometric arrangement is great for art that is all of a similar size and aesthetic. If you are a little OCD, and like your home neat, organised, and tidy, these clean rows are for you.
TIP: Like this one, pick the same frame for your grid. This will keep your arrangement looking cohesive.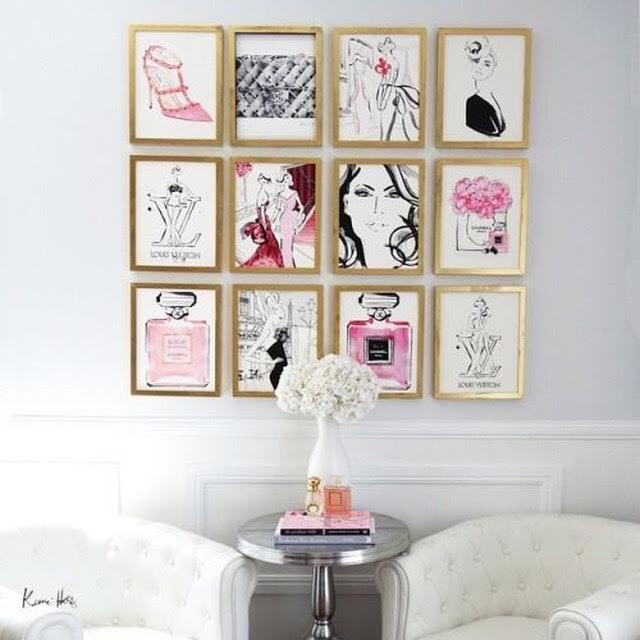 THE ANCHOR
It's important that your room remains balanced. One statement piece can anchor a space or a piece of furniture. This hanging style is great for a strong large piece above a couch, bed or table.
TIP: Look for artwork that is similar colours to your room. The painting needs to be focal, but also look like it belongs in that space.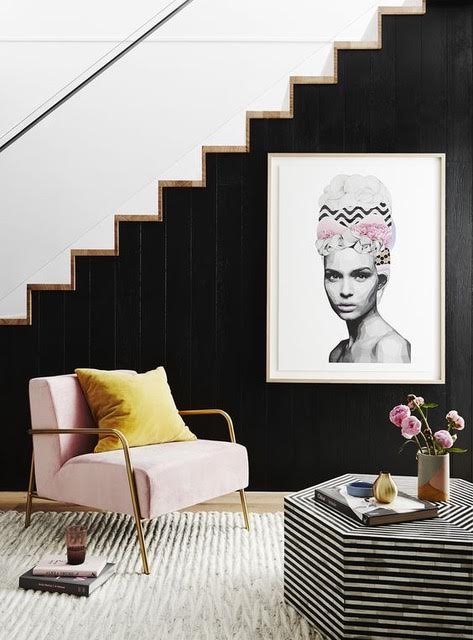 THE BOHEMIAN
This style is similar to "The Eccentric" but without the 3D elements. Hanging art this way works well with different sized pieces and mixing frames.
TIP: Position the middle of it's total area at eye level to ensure the space is balanced.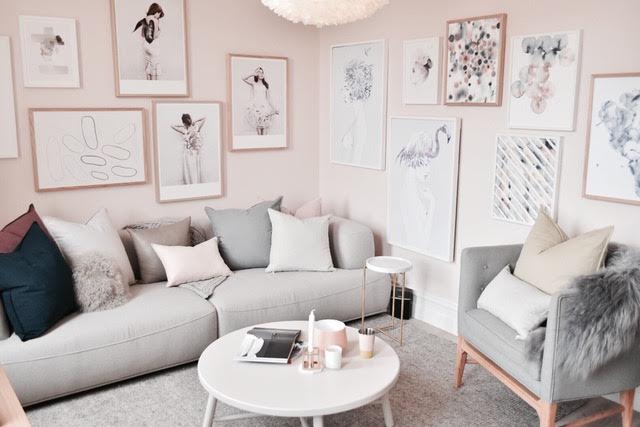 THE CASUALIST
The Casualist says "oh, I just threw this together", in a casual, cool way. However, it's often a very considered style as it combines hanging and leaning on either a shelf or floor.
TIP: If you like to change your space often, this option is a great way to consistently change your display without having to move much around.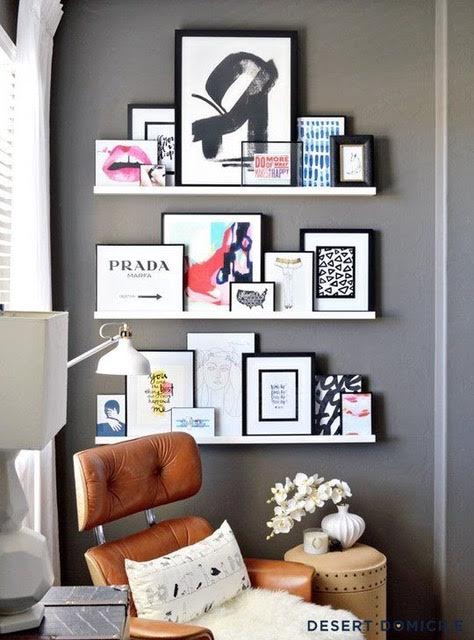 Which style are you? I'm moving towards the Bohemian style as I have a large collection or artwork and could never decide on 1-3 pieces!
Want more tips to brighten up your home? Check out more of Cara's posts here.
Keep up up-to-date with daily posts and upcoming news by following The Merry Go Round on Facebook, Instagram, Twitter or Pinterest.

Comments