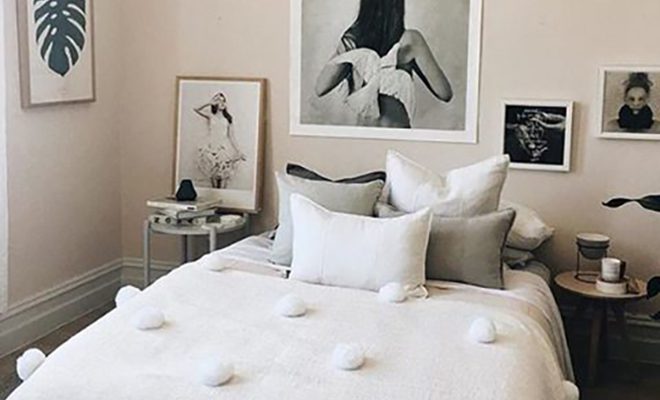 norsu.com.au
Interior and Design
In the market: Pom Poms and Tassels
By
|
I'm not going to lie; this post took a long time to write. I was consistently getting distracted by my new obsession- pom poms and just about anything with a tassel. This trend is close to my heart not just with interiors, but also with my wardrobe. I'll add a pom pom or tassel to any outfit without a second thought.
The addition of a fluffy pom pom pillow, throw or basket add's that "I'm quirky, yet cool and fun to be around" feel. Well, that's the vibe I get. It's my favourite way to add a new trend to my home without having to spend the big bucks. Keep scrolling to view some of my favourite interpretations on this trend.
THE THROW
It's like my childhood dream and reality have come together. One hundred and one Dalmations meets pom pom monochrome blanket. This is one way to make a statement in a bedroom. And if you're following the vibe of this room, it's a nod to the bohemian theme with its clashing prints and contrast colours.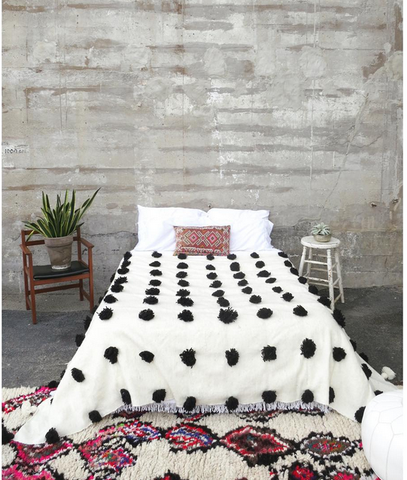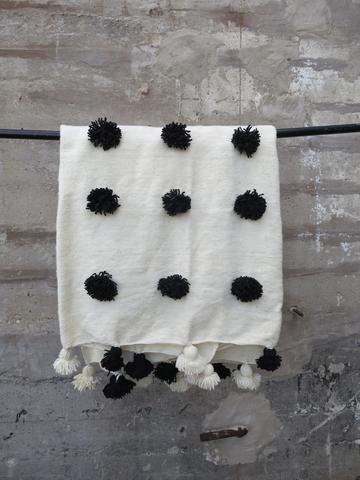 Forget what you know about pom poms. Todays versions come in chic textures that range from soft, fluffy and in luxe fabrics. For the fashion minded, think of pom poms as the must have faux fur coat but for your bed.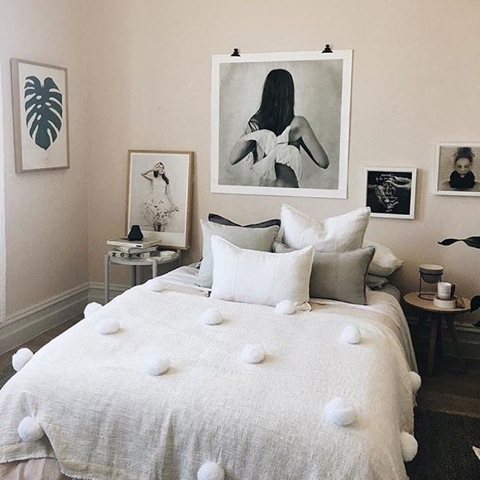 THE PILLOWS
If you're a home enthusiast, you will know that pillows are of the equivalent of never having enough shoes; but not shoes, pillows. Pillows for every couch, bed or chair in your home.
Pom poms create a textual element which is perfect for a home in soft pastel shades and grey tones.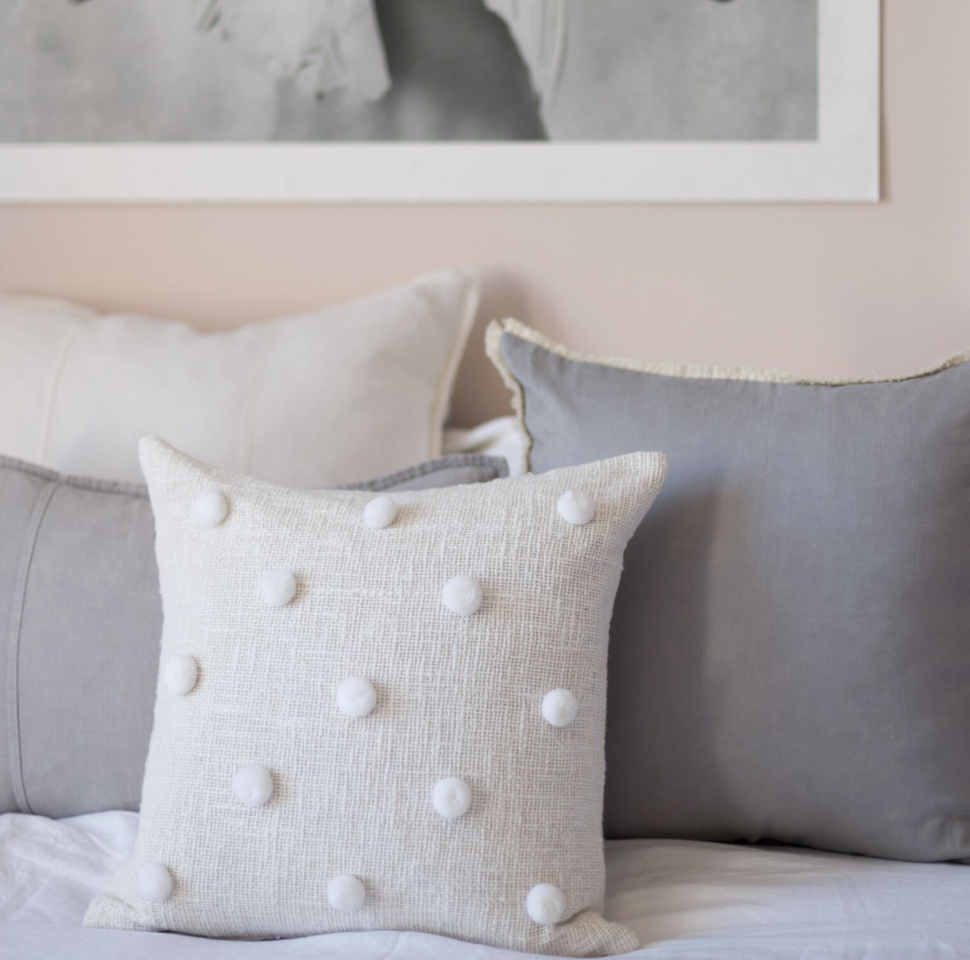 If I ever wanted to spend a day at home lounging around, this is where I would sit; on a giant oversized pillow.  Don't be fooled by this image, this is one big pillow sitting at a comfortable 66cm square.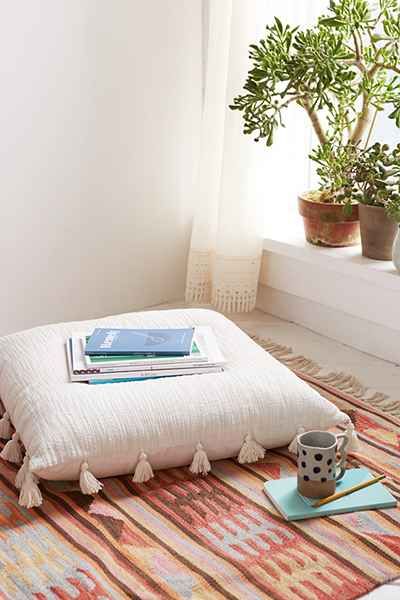 THE WALL ART
Part of making your home comfortable means surrounding yourself with furniture and décor that feels familiar and suits your personal style. Unlike the current artwork you see just about everywhere, woven tappestry comes in different textures that range in colours and fibres. This easily makes them a key talking point in the house.
Introduce a touch of boho luxe with this wall hanging. The texture from the tassel creates interest, and  when paired back with neutral colours, it will keep the wall art as the centre piece.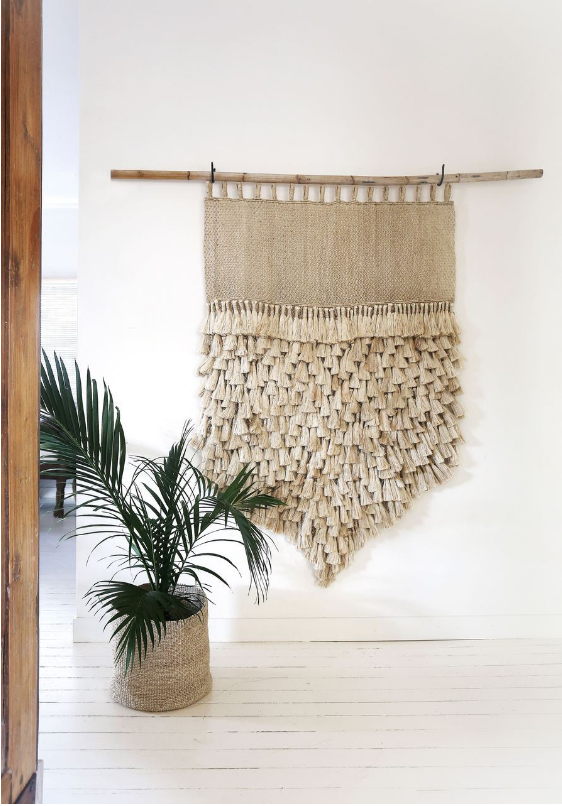 In this loft styled apartment, the all-white walls make for a perfect place to hang a statement piece. The hanging tassel artwork adds a pop of contrasting colour, and makes this the main point of interest in this space.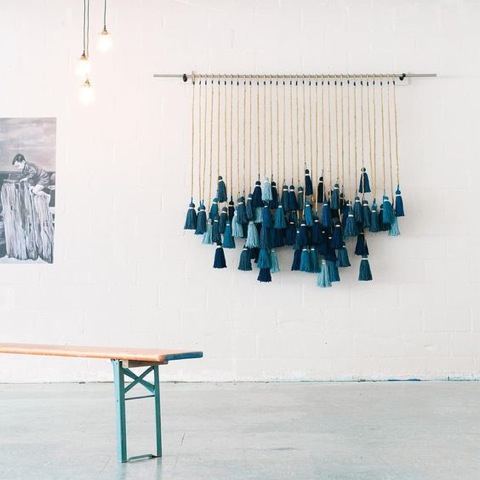 LINK: Instagram : @studiocultivate
THE ADD ONS
Take inspiration from a trend and bring it to your home with subtle touches. Sometimes going minimal and simple can be more cost effective and still tick the box.
Update your coffee table book statement by adding in a tassel bookmark.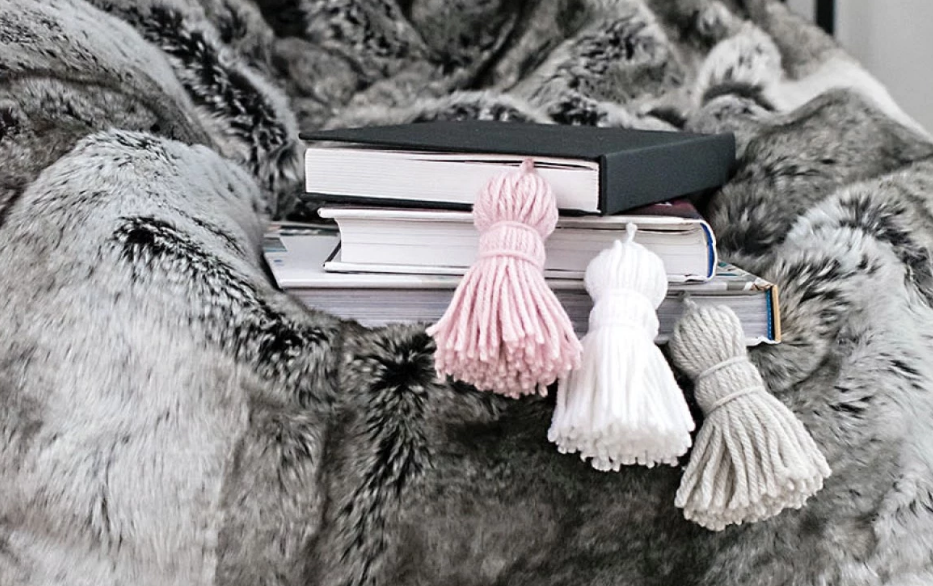 Texture, tassels and off white… could this planter be any better? I think not. #neednow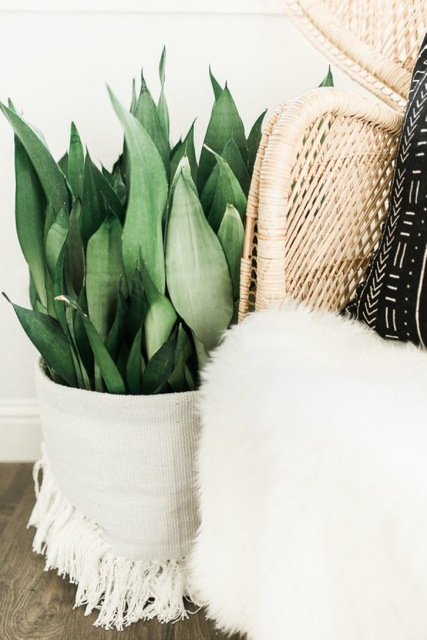 If ever in doubt on how to add that bit of pom pom into your life, go for the handy whicker basket option. It's a good DIY project. Or for those less crafty you can track one down in the market here: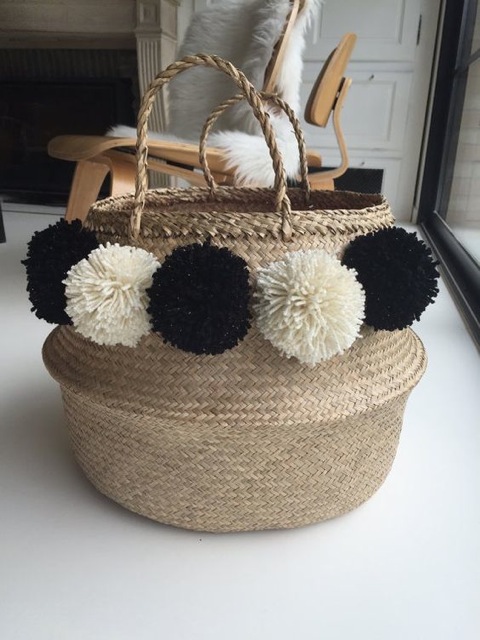 Want more? Like The Merry Go Round on Facebook, Instagram, Twitter and  Pinterest for daily posts and upcoming news.
Comments