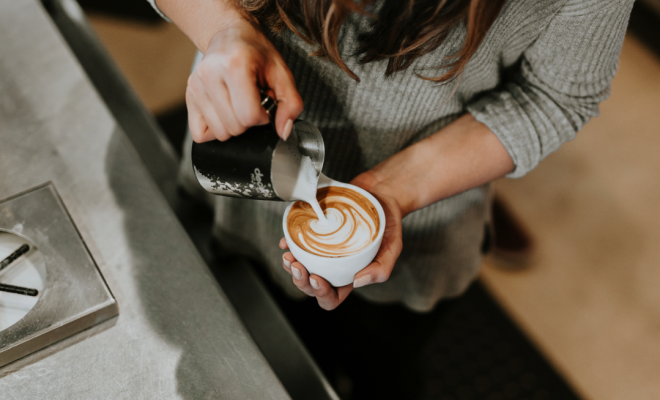 Lifestyle
Melbourne's Most Instagrammable Brunchspots
By
|
We're talking queues, multiple origin coffee, free ranged… everything, Nutella and sometimes lukewarm food thanks to too many photos. Yep, it's the Melbourne Brunch Scene!
As someone that's weekends are planned around the latest cafe found on social media that week, I'm sharing my 4 must-visit brunch hotspots that are guaranteed to deliver in taste and Instagram likes.
FRANKS
Where: Cheltenham
Why: Franks delivers the "local" vibe where they know your name and coffee order. Think Hipster Central Perk.
The menu at Franks is fresh, ingredients are locally sourced and they always have an exciting sweet creation to tempt you.
What To Order: I can't go past their porridge featuring poached quince and rhubarb. The best bit? They spice up your life with a side of chai latte as your porridge liquid! Boomerang moment anyone?
FOURTH CHAPTER
Where: Prahran
Why: You have definitely seen Fourth Chapter featured on countless bloggers Instagram's or on Urban List and Broadsheet must-visits.
Not only is this cafe visually stunning but they are dedicated to making wellness foods wonderful. You'll find a stack of vegan, paleo and protein-packed options on the Fourth Chapter menu for a guilt-free brunch.
What To Order: You will be reaching for your camera with Fourth Chapter's Acai Bowl with Coyo, Berries, Coconut Water, Granola & Peanut Butter.
PENTA
Where: Elsternwick
Why: When I think "Melbourne's most Instagrammable brunches", I cant go past, Penta. Located in a gorgeous, minimalistic space off Glen Huntly Rd, Penta serves up colourfully creative dishes to suit sweet and savoury senses.
What To Order: Penta has literally  thousands of images online of their Nutella Pannacotta with Banana Sushi and Toasted Marshmallows. Not only is this one of my most beautiful brunch moments but it was delicious (and surprisingly not too heavy)!
Ps. Don't tell my personal trainer!
DARLING
Where: South Yarra
Why: Last but certainly not least is Darling. Darling is one of those cafes that give you quintessential "Saah Melbourne" moments like coffee served in a waffle cone, cocktails served in lightbulbs and sitting across from an Insta-famous blogger as you devour a rainbow coloured beverage in your activewear.
What To Order: Another for the sweet tooths! Darling serves up Sticky Date Pancakes that tastes like Christmas on a plate. Did I mention it's served with Butterscotch Ice-Cream, Fresh Fruits, Palm Sugar Caramel and Malted Crumble?
What's your favourite brunch hotspot? Tag @themerrygoround_ on Insta to share your foodie adventures!
Comments