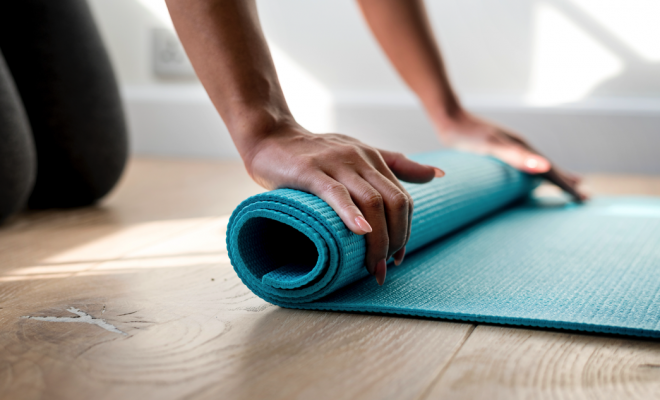 Lifestyle
High-tech happiness: 3 technologies that enhance your lifestyle
By
|
There's no escaping the technological steamroll that we're on as a society. And while it's a good idea to exercise discipline to ensure you aren't constantly burying your head in your iPhone or hermiting away for days with Netflix — when used correctly, technology can be a healthy accent to our daily life.
Here we look at 3 mind-and-body positive technologies that aim to improve wellbeing, boost confidence and motivate us to be the best version of ourselves.
Meditation apps
If you're one of the zillions of people scrolling mindlessly through social media apps 50 times a day, downloading a meditation app may help you develop a healthier relationship with your smartphone. Meditation apps allow us to break free from the visual stimulus and mental noise we are often bombarded with in everyday life, even if it's just for a few minutes. With more studies emerging that meditation helps to reduce anxiety, depression and mind chatter, and increase our ability to concentrate — you may find even a little meditation goes a long way.
And if the thought of meditating seems like an overwhelming or impossible task for your hyperactive brain, apps like Headspace offer achievable exercises for beginners, and The Mindfulness App features guided or silent meditations that require just 3 minutes of your time. So go on, get your zen on!
Aesthetic technology
While it's so important to practice self-love and acceptance for who we uniquely are, there's no denying that certain annoying physical factors sometimes arise that we wish would just go away. Advancements in skin and body corrective technology has helped millions around the globe feel more like themselves when they look in the mirror or walk down the street — and all without surgery, scalpels or injections that often add on or take away from our unique qualities.
Body-positive technologies such as LED light therapy machines and skin needling pens offer proven and effective solutions for acne sufferers, helping to reduce outbreaks and post-acne scarring which can cause social anxiety and extreme psychological distress. And for those dealing with loose abdomen skin after childbirth, or stubborn bulges of fat that won't budge even with a healthy diet and regular exercise, technologies such as Ultrasound Fat Cavitation and Radiofrequency Skin Tightening have helped countless men and women boost their body confidence and gain back the shape that feels most like them.
Fitness trackers
Imagine having your own little fitness coach who cheers you on and inspires you on a path to better health and fitness? Well this is exactly what the Fitbit range of activity trackers is designed to do. From monitoring how many steps you take each day, to analysing your sleep quality, guided breathing sessions, calorie counters and even menstrual cycle tracking — Fitbit trackers can be worn on your wrist day and night to motivate you on your health and fitness journey. The ultra high-tech Fitbit smart watches even come with built-in GPS, music storage, tap-and-go payments, and text, call and email alerts. Pretty cool, huh?
How are you using technology for good? Share you top tech wellness tips in the comments below. 
Comments