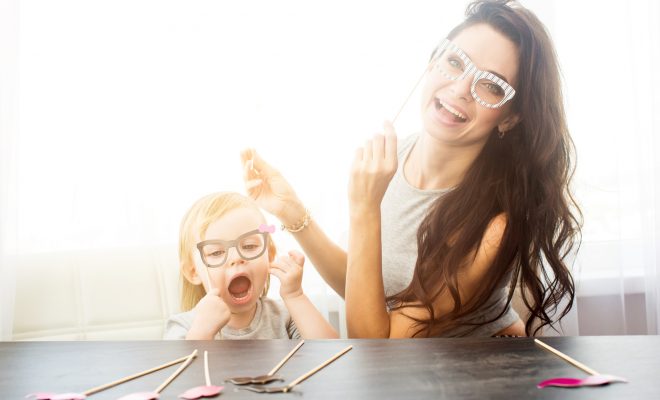 Beauty
Mother's Day beauty buys for all budgets
By
|
Stuck on what to buy mum this Mother's Day? Sick of the same old bunch of flowers and scented candle combo? Well, I may be biased but I have never met a mum who didn't love a gift that makes her feel beautiful. Here are my top beauty buys for mum to suit budgets big and small.
Small budgets ($50-$100)
Sheet masks are all the rage, and if your mum isn't in on the fun yet, then why not get her on board? After she recovers from the shock of looking like some crazed killer from a B grade horror film, she will no doubt be hooked on the way her skin looks and feels after peeling the ghastly thing off. Sheet masks are perfect for mature skin too as they deliver intense hydration and nutrients to nourish dry, dehydrated and ageing cells for an instantly revitalised glow. You're more than welcome to stock up on the cheap sheet masks at your local pharmacy, but if you want to give mum the best, then try the HD System Hyaluronic Acid Delivery Masques by Bio-Therapeutic. They're clear too, rather than white, so mum can avoid looking like an ice hockey player gone postal.
Medium budgets ($100-$200)
Giving your mama a luxury beauty experience doesn't have to cost the world. Hi-tech facials deliver superior results when compared to stand-alone skincare facials, and are in such high demand now that the price point is getting lower and more competitive every day—which is great news for the medium budgeters out there!
As skin ages, it loses moisture and elasticity, so my top luxury facial pick for mum would be an Oxygen Facial, which invigorates the skin with a strategic combination of pure oxygen and hydrating anti-ageing skincare infusions. Another noteworthy option is a Hydrodermabrasion facial. Using the latest in microdermabrasion machine technology, mum can experience smooth, hydrated and renewed skin without the aggressive crystal-based exfoliation of traditional microdermabrasion treatments—making it perfect for delicate, time-worn complexions.
Large budgets ($200+)
Get in your mum's good books for life by investing in an ultimate TLC pamper package that will have her looking and feeling 10 years younger by the end of it. The advantage of buying beauty treatments in bulk is that firstly, you get a better deal, and secondly, you can prolong the Mother's Day love for months to come if you buy a package of 6 or 8 treatments.
If you've heard mum complaining about her ever-growing 'bat wings', or expanding 'turkey neck', then I dare say she would jump for joy at a RF Skin Tightening treatment package. RF stands for Radiofrequency—a non-surgical aesthetic procedure that works to firm and tighten loose, sagging skin on the face and body, and is great for tackling everything from under eye bags to post-natal tummies.
LED facials are another great bulk-buy, as ongoing exposure to the skin regenerative properties of LED (light-emitting diode) light means mum can remain glowing for the rest of the year. LED anti-ageing facials work to gently, yet effectively, stimulate new production of collagen and elastin to restore suppleness, reduce fine lines and wrinkles and promote a clear, healthy and radiant skin tone. They're also so relaxing that mum might fall into a nice, peaceful beauty sleep—not a bad bonus for all the hard working mamas out there!
Read more of Rachel's posts here
Keep up up-to-date with daily posts and upcoming news by following The Merry Go Round on  Facebook, Instagram, Twitter or Pinterest.
Comments