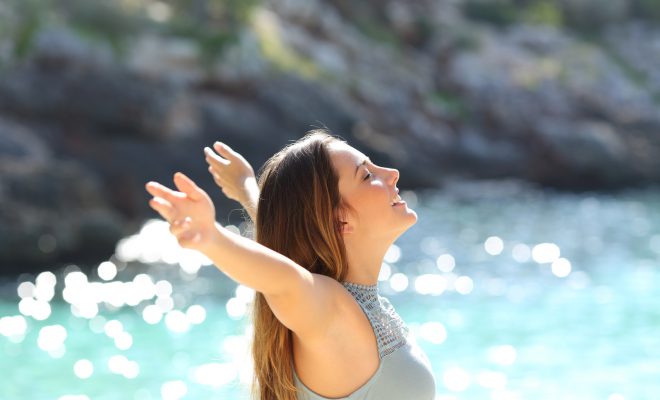 Beauty
Oxygen Facials: The celebrity secret to flawless skin?
By
|
You watch them float effortlessly down the red carpet perfectly preened and sporting a dewy-faced glow that is so flaw-free and luminous it's almost otherworldly. Damn it, you curse – just how do they do it? Are celebrities some rare species from outer space? Are they really that different from us normal folk? The answer is simply – NO. They just have a few very good tricks up their sleeve – one of them being, drum roll please… Oxygen Facials.
Oxygen what now?
Emma Stone, Nicole Richie, Michelle Williams, Sarah Jessica Parker have all done it. Supermodel Miranda Kerr loves it and heck, Madonna even has her own machine. Yes, oxygen facials get around on the Hollywood circuit. And why wouldn't they considering that instead of sneaking out of the salon red raw from a probing, prodding facial treatment, you can stride out instantly supple-faced and glowing to the nines? This is precisely why oxygen facials are such a popular beauty treatment before a star-studded movie premiere, or, for us every day gals – a wedding day, birthday bash or special event where you really want to turn up the 'wow factor'.
How it works
Oxygen Facial Machines deliver a pressurised flow of pure, ambient oxygen air deep into your skin's pores using a wand that looks and acts like an airbrush to invigorate and detoxify the skin cells, making it the perfect pick-me-up for dull, tired, congested and stressed-out skin. This is applied in tandem with specially formulated skin-corrective infusions that are tailored to your individual skin concern (for example wrinkles or acne) to nourish and repair damaged skin and stimulate collagen production for a plumped out, revitalised appearance. The oxygen works strategically to enhance the depth of product penetration so the skin infusions work harder for you on a cellular level leading to better, brighter skincare results.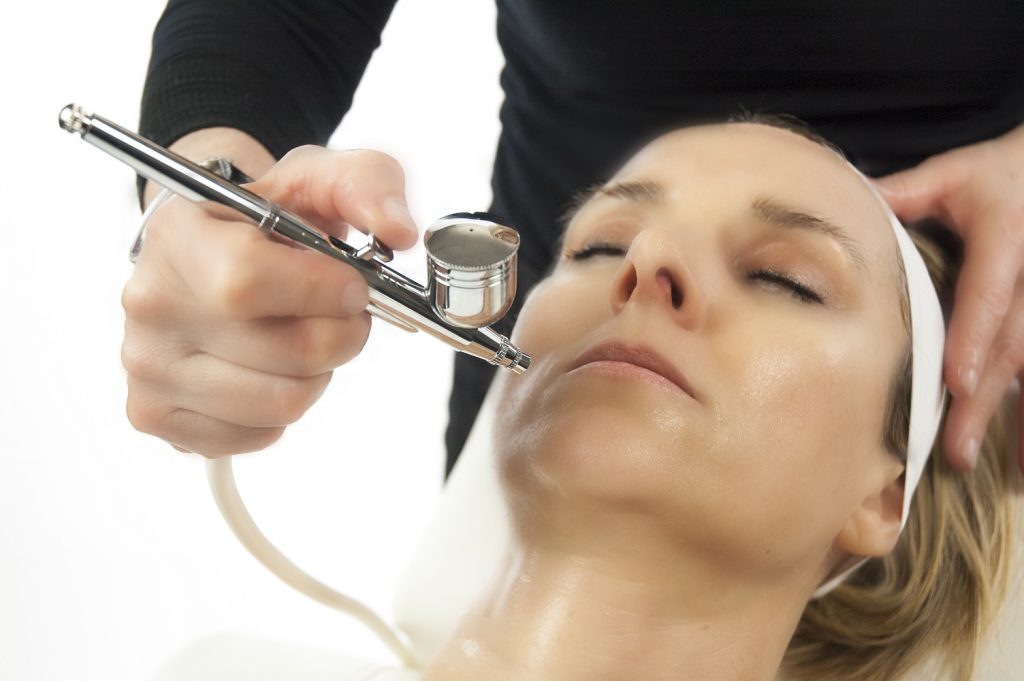 10 reasons to go gaga for oxygen facials
Treatment is non-irritating so it's perfect for even sensitive skin
Reduces appearance of fine lines and wrinkles
Improves skin's firmness and suppleness
Targets acne-causing bacteria for blemish-free bliss
Intensely hydrates and revitalises dry, tired, stressed-out skin
Stimulates blood and lymphatic flow for an instant glow
Plumps up sunken, deflated skin for a younger look
Reduces enlarged pores for a more even complexion
Can address pigmentation for a clearer, brighter appearance
Results are both instant and cumulative…
…that is, the more you go, the more it shows. A professional oxygen facial therapist will always discuss your skin's needs during consultation and, if necessary, a course of treatments may be prescribed for optimum results. But if you're just looking for a one-off 60 minute makeover before a big event? This might just be your golden ticket to your very own touch of Hollywood glamour.
Find an Oxygen Facial specialist in your area by calling The Global Beauty Group on 1300 006 607.
Want more? Like us on Facebook, Instagram, Twitter and  Pinterest for daily posts and upcoming news.
Comments