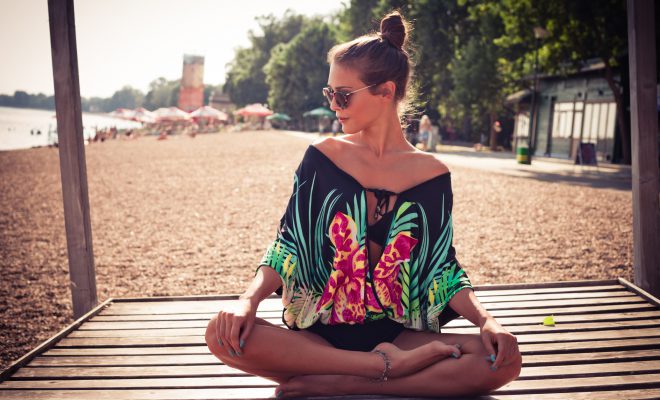 Beauty
Ready, set, summer! (In 3 simple steps)
By
|
Winter is almost over (hooray!), so brew a coffee and find a cosy spot to school yourself on how to easily get bikini-body ready in time for summer. I have rounded up my top prep and pampering treatments for the long, warm nights and beachy afternoons ahead.
Step 1: Hair Removal
Having fun in the sun shouldn't be stressful – nor make you nervous about bumps, rashes, ingrown hairs or stubble. Winter is the perfect time to look into a laser hair removal option and any modern salon will offer an IPL machine treatment to get rid of unwanted body hair. IPL treats almost anywhere on the body so by summer you can be footloose and fancy hair-free – permanently! So ditch the razors, painful waxing and tweezers for good. You won't regret it.
Step 2: Body Contouring
Getting to the gym is hard enough, but when it's cold nobody wants to even get out of bed! If you're feeling a little more, err – insulated this winter and you want to try slimming your figure with less fuss, seek out a salon with body contouring solutions. Our favourite is ultrasonic cavitation – a non-surgical and painless method to remove fat and cellulite which is cleverly designed to treat all the problem spots where stubborn fat resides. Stubborn fat can be extremely difficult to remove because after a long period of time your brain starts recognising it as part of your body and won't even attempt to use it as a fuel source. Ultrasonic cavitation therefore saves the day by targeting stubborn fat and reducing cellulite without any invasive procedure, pain or downtime (unlike liposuction). Beach body, here we come!
Step 3: Skincare and Facials
With sun damage, chemical-based cosmetics and fluctuating seasonal shifts, your skin can quickly become dull, dehydrated and out of balance. The last days of winter are prime time for rejuvenating and replenishing your wintry complexion – and a natural facial fix should be your number one priority. Talk to your beauty therapist about their oxygen facial machine, which utilises 94% pure oxygen to transform dull, winter skin by targeting fine lines and wrinkles, treating acne, congestion and pigmentation as well as minimising enlarged pores. Oxygen facials are a surefire way to leave skin visibly hydrated and revitalised – with a firmer, plumper appearance and a summer glow to envy.
So peel off the doona (come on, it's getting warmer now anyway) and tackle your summer makeover prep head-on so you're ready to throw off the winter layers when the sun hits. If you're already dreading "what lies beneath" after a winter of indulgence and hibernation – then talk to a trusted salon therapist now about our three step foolproof summer makeover plan.
And then we suggest rallying together your friends and making an essential summer bucket list so you have plenty of occasions to flaunt your seriously sexy results. Good luck!
Want more? Like us on Facebook, Instagram, Twitter and  Pinterest for daily posts and upcoming news.
Comments