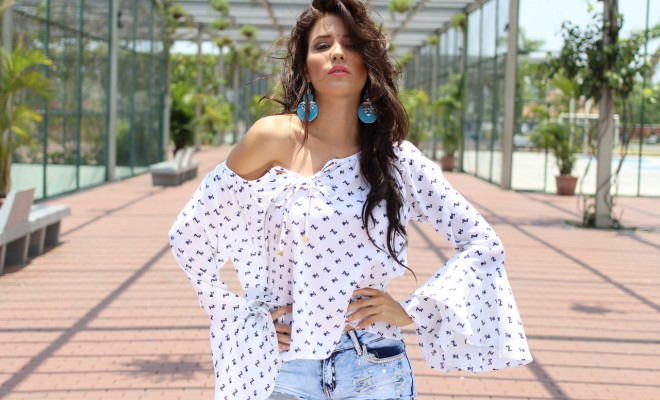 Fashion
The Blouse For All Seasons
By
|
One of my favourite staples is a blouse. It is the easiest 'go to' piece that can glam up any outfit and should be in every wardrobe. It suits many styles as you can wear it loose or tucked in, they come in sheer or semi sheer and in many different colours. It is that one item that is suitable for the office, party or dinner.
Here are my tips on how to make the blouse a statement piece:
If you are going sheer, it's best to wear a slip underneath of the same colour, that way you keep it classic and the colour tones coincide. Alternatively, you could wear a stylish bra or bralette underneath for a sexier look.
If you are opting for the sheer option, button it up all the way for a more conservative/sleek look.
The blouse should look floaty and relaxed, so always wear a fitted skirt/pant to balance your outfit.
Be careful of what accessories you wear that could potentially pull or catch on your blouse.
So when in doubt keep it simple with a blouse, pair of jeans and heels or even some white kicks on the weekend for a more casual look.
Team the blouse up with these following options:
The Skirt
The Jeans
The shoes
Accessories
The right blouse allows you to be fun and creative and will be a popular item in your wardrobe for years to come.
Comments