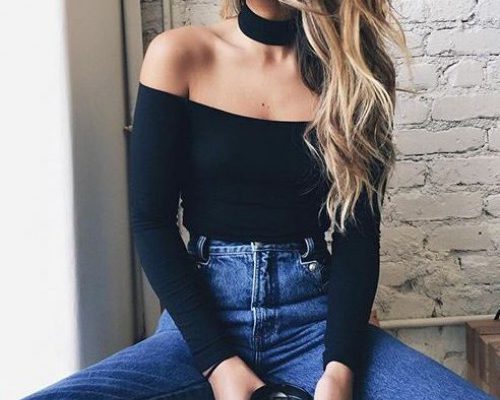 gypsystuff.com
Fashion
The Style Hunt: Bringing back the 90's
By
|
The 90's revival is here and staying (Yay!).  Everyone from Jessica Alba to Kendal Jenner have been rocking this trend and making it a very popular return.
Check out some of these 90's fashion pieces and all at very affordable prices:
CHOKER NECKLACE
The choker necklace is everywhere right now. The trick however, is to keep it classy. Avoid rubber chokers and choose ones with accents of gold or silver. My tip: Wear with this statement piece with luxe fabrics, such as silk.
SHOP IT
Forever New- Emma Charm Faux Leather Choker- $19.99
THE SLIP DRESS
Kate Moss rocked the underwear as outerwear all over the red carpet in the 90's! Wear it today with heels or sneakers. My tip: Keep makeup and hair simple to avoid making the dress too bedroom.
SHOP IT
ASOS- Midi Slip Dress with Tie Waist- $65
PLASTIC SHOES
PVC strapped, clear heels as well as  plastic shoes are also making a popular comeback. My tip: Stay away from huge heels with a platform on them and keep it simple.
SHOP IT
Boohoo- Ellie Wrap Strap Clear Block Heel- $56
VELVET
Velvet can look dated and dark, the idea is to make it look modern and fresh. Velvet works better as a top, as the fabric can be quite heavy worn as pants or a skirt. This bomber jacket is great addition to your 90's wardrobe. It is very versatile, modern and sleek.
SHOP IT
Miss Guided- Velvet Bomber Jacket- $50
FLANNEL
Welcome back 90's grunge (with a more polished look, of course). Keep it fresh and light and pair with boyfriend jeans or high waisted denim to keep it modern.
SHOP IT
Cotton On- Aisha Shirt- $19.95
The 90's is one of my personal favourite fashion styles. What is yours?
Want more? Like us on Facebook, Instagram, Twitter and  Pinterest for daily posts and upcoming news.
Comments