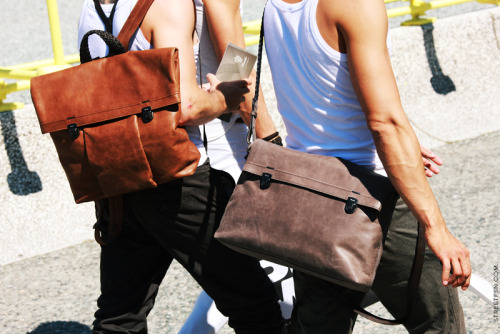 http://hellokatetan.tumblr.com/post/7572332198
Fashion
The Style Hunt: The green dream
By
|
It's the colour of the season for men. The leaves are turning a lush green and the grass gets it colour back. Not exactly original for autumn but its no wonder this colour has taken center stage and has been featured all over the men's A/W16 catwalks, from David Jones to Milan.
Military, emerald, pants, tops and jackets there are many shades and styles that can make great additions to your wardrobe.
Here are some great key pieces to take you through winter and you won't regret purchasing them next year. We want wearability and versatility, we want simple and unique pieces that will stand the test of fashion time.
Bomber jackets have been trending for seasons but updating it with this khaki green gives it a modern look. The fact this jacket is waterproof… Winner! Wear it with a white tee, sneakers and fitted chinos and you have a great everyday look.
A great sweater can be your 'go to' if you are having one of those days. You know those ones, when you can't decide what to wear or you just don't have the time to decide what to put together. Team this sweater with some great tan chinos and boots and you have a stylish outfit that is on point.
It's no lie that the chino has become a style staple in most men's outfits for some time, so it's time to add to the drop crutch and refresh the look by straying away from the familiar colours and do it in khaki. These Cotton On Cuffed Pants are so versatile; dress them up with a boots and a shirt or make them casual with sneakers and a fresh tee.
There you have it, some great pieces in a colour that is on trend and won't burn through the hip pocket.
Comments