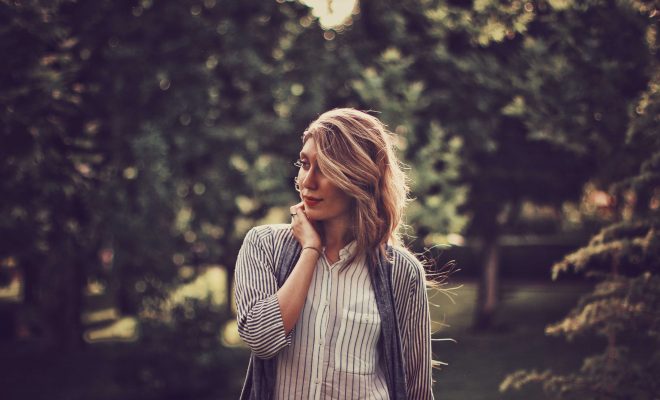 Beauty
The Top 5 Skin Conditions Skin Needling Can Treat
By
|
Let's delve into the benefits of clinical skin needling, also known as microneedling, for a range of skin concerns. Could these teeny tiny needles be the answer to your ongoing skin frustrations? Read on to find out!
Premature Ageing
The tiny injuries caused by the needles kick start the skin's healing mechanism to naturally stimulate new collagen and elastin — two of the things our skin starts producing less of as we age. And what happens when our skin isn't producing as much collagen and elastin as it used to? Wrinkles happen. That's what. So by naturally kick starting the production of these essential anti-ageing proteins, you can keep wrinkles at bay for longer, and even turn back the clock on the signs of ageing starting to appear around your eyes, mouth, and on your forehead.
Post-Acne Scarring
Professional skin needling consistently shows a high success rate with reducing acne scars, and this includes the deep, pitted acne scars that can be so psychologically distressing to acne sufferers. A skin needling pen is also preferred to more invasive lasers due to fewer side effects, minimal post-treatment downtime but fantastic results!
Skin needling also treats other types of scars too, such as surgical scarring and chicken pox scars — and the best part is, treatment isn't limited to the face, so if you are dealing with some unsightly scarring on your body, talk to a qualified clinician today to see how skin needling can help.
Hyperpigmentation
Yep, skin needling can also tackle both epidermal and dermal pigmentation by generating new, healthy skin cells to replace the old discoloured ones. Dermal pigmentation, which resides deeper in the skin, may require more treatments than epidermal (surface) pigmentation. Your clinician may combine treatment with the application of known skin brightening agents, such as Vitamin C, to further aid the pigmentation removal process and promote an overall clearer, more uniform skin tone.
Enlarged Pores
Overactive oil and sweat glands are to blame for your enlarged pores, stretching the pores to the point that they can't bounce back. A course of skin needling treatments can give you back control of your wild pore situation, however. The newly created collagen restores tightness to pores, causing them to shrink to an acceptable size, so you can spend less time fretting over whether you can see your pores from the moon, and more time going about life with seriously smooth, clear skin.
Stretch Marks
If you're not a fan of your beautiful tiger stripes and the story that comes with them, then skin needling can help you say 'so long stretch marks!'. When overstretching of the skin occurs, the skin's connective tissue forms tears and thus, your stripes appear. By regenerating the skin of the stretch marks, new collagen disperses throughout the damaged fibres, resulting in a reduced appearance of stretch marks and a smoother, firmer skin texture is revealed.
So is skin needling for you? If 'yes', then I would recommend locating your nearest skin needling pen specialist. While you can get home dermal rollers for self-applied treatment, professional treatments offer more advanced microneedling technology, deeper needle penetration (if necessary), and the combined use of clinical strength skin corrective topicals to ensure you get the brightest and best results.
Comments