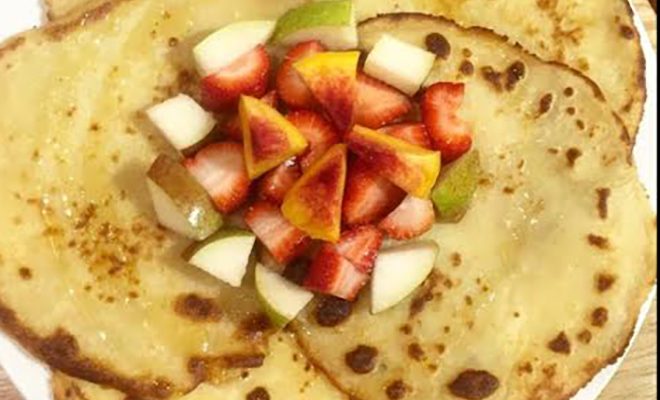 Mind and Body
Vanilla protein pancakes
By
|
Everyone is familiar with my famous peanut and cashew and coffee and nut protein balls. And people have been loving my raspberry and goji berry cupcakes, but what does everyone keep asking for? Pancakes!
Who says you can't eat pancakes and stay in shape? Well you sure can with my delicious clean eating protein pancakes.
RECIPE
1/2 cup of oat flour
3/4 cup of soya flour
3/4 cup of amaranth flour
2 scoops of vanilla protein powder.
1 teaspoon of baking powder
3/4 cup of egg whites
4 tablespoons of low fat Greek yogurt.
1 teaspoon of cinnamon powder (optional)
1 teaspoon of coconut oil.
METHOD
In a bowl mix protein powder, oat, soya and amaranth flour, cinnamon, baking powder until well blended.
Add yoghurt and egg whites to the bowl until you reach a batter like consistency.
Lightly spray a cooking pan with olive oil and place it on the stove over medium heat, then pour the pancake mixture and cook until lightly golden.
Make sure you flip the pancake over to lightly brown off the bottom side too.
Get creative when dressing your protein pancake up by stacking it with a variety of your favourite fruits and healthy spreads.
ENJOY!
Keep up up-to-date with daily posts and upcoming news by following The Merry Go Round on  Facebook, Instagram, Twitter or Pinterest.
Comments