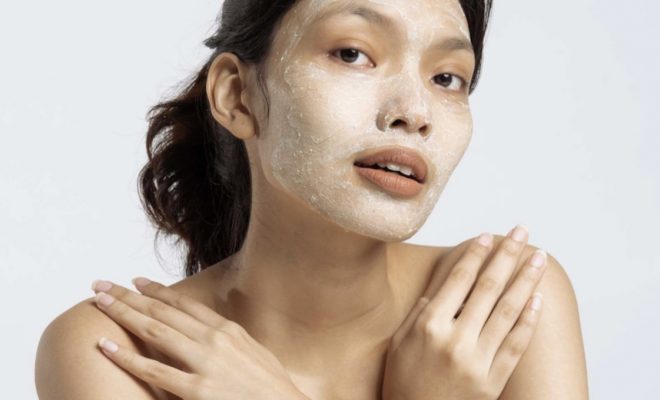 Work and Wealth
Women at Work: Q & A with Yong-Li Zhou, founder of Australian skincare brand, Enbacci.
By
|
When something flash arrives in your post box, it's a great day! It traverses the regular bills and junk mail. It's an actual package! I want to say I opened it like a demure influencer who took her time, but I didn't! I was like a ravenous wolf clawing at prey and the prey was magnificent.
If you're looking for the most luxurious and skin tantalising microdermabrasion cream that you can count on – look no further. Enbacci have cracked the code in microdermabrasion. My skin went from patchy and dry to this moisturised, smooth goddess skin – almost instantly.
I used it morning and night – for two weeks to really give it a go and have not once been disappointed. It is pure and natural and you don't feel like you've washed your skin off. I even got my fiancé into it. He too loves it! Rousing applause from both sides of our bathroom.
I had so many questions for the creators; How they started? Business ideas? What's next? and they were more than happy to oblige.

Why did you get into the beauty industry? What did you hope to achieve?
My introduction into the beauty and personal care industry first started when I was working in the family packaging business over 10 years ago. It was there that I learnt the processes involved with product development. Whilst there, I observed that there was a lack of representation of Australian-made luxury skincare in both the domestic and international markets and I was inspired to change that.
Around the same time, Mum was experiencing serious skin reactions and irritations from the products she would use. She would develop redness, rashes and in extreme cases, open wounds. It was perhaps her negative experience with skincare that really motivated us to create effective and luxurious Australian-made skincare.
So Mum and I banded together and with our combined knowledge around Australia's capabilities, availability of resources and infrastructure to create products (as special and as unique as those associated with traditional international skincare), we created Enbacci. A big focus for us has always been ways our business could encourage and support growth and development of the industry within our local economy and putting Australia on the global beauty map.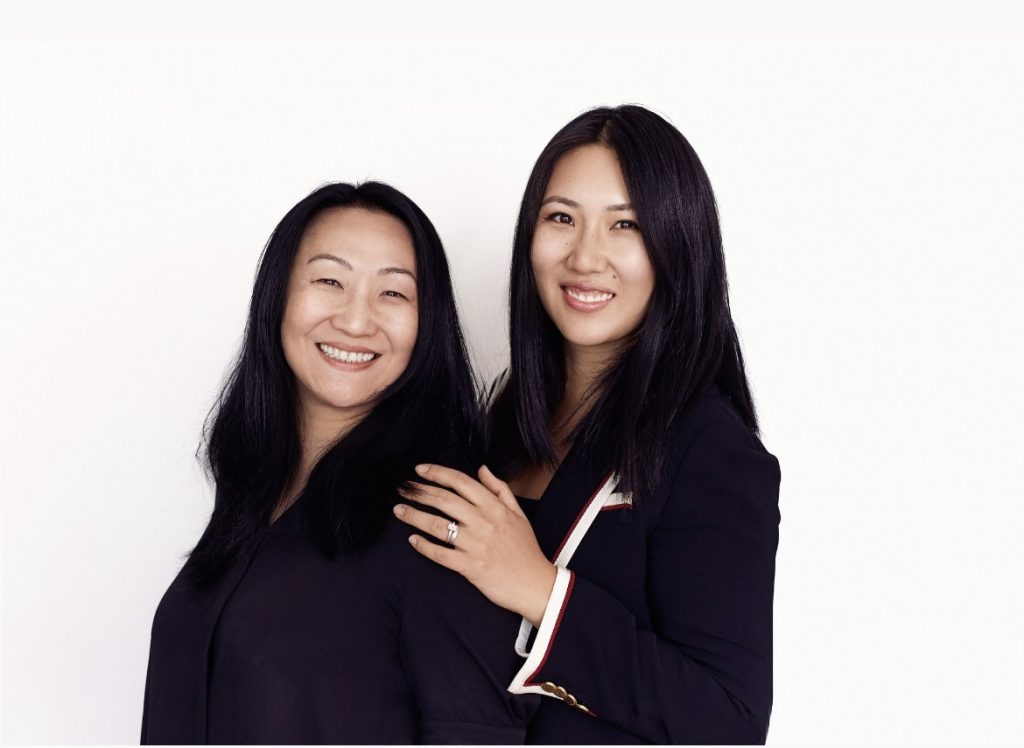 Who was your inspiration to start striving for your goal?
I don't think I was inspired by anyone in particular to start striving for my goals. I have always been goal orientated. I grew up involved in many sporting and music competitions, so I became quite focused and goal oriented at an early age.
What is your most memorable achievement to date in relation to Enbacci? What product are you most proud of?
Nothing beats that feeling of standing at the end of a giant shipping container, filled to the edges with products you have so lovingly created, ready to be closed up and on its way to an international destination. However, if I have to pinpoint one particular moment, I will always remember that feeling of completing my first million dollar order (it was actually closer to 2 million dollars). I remember a moment in time when I was working for a luxury jewellery boutique and in less than half a year, I had made over a million dollars in sales. When those results were displayed in the staff room, I remember thinking to myself, 'if I can achieve this, then I can definitely do this for myself' and I have.
As for which product am I most proud of, that is a hard one to answer. It's like asking which of your children is your favourite! Just like how children have their individual characteristics and personalities, I think each of the Enbacci products have their own unique function and purpose. Perhaps if you asked me what my current go-to products are at the moment, being pregnant, my go-to products are the Complete Body Firming Lotion to help with my growing belly and our Age Revitalising Eye Defence to help bring some life back around my eyes given how tired pregnancy can make you feel.
Who is your measure of success and why? Or, how do you measure your success and why?
I don't really have a reference of a person who I use as a measure of success mainly due to the fact that everyone's life journey is going to be different. There are also so many different facets to success; career success, educational success, financial success, etc.
As cheesy as this may sound, my measurement of success is the overall happiness of both myself and my family. That level of happiness may fluctuate over the years or even months and it's a matter of just sitting down and evaluating what it is that we could be doing better or doing more/less of to return to that feeling of optimal happiness.

When you see your products being used and loved – how does it make you feel?
To know that years of hard work is being enjoyed and loved by so many other people out there, just brings me so much joy. The best feeling is when someone shares with us how our products have helped them to overcome a difficult hump over their skincare journey. We will occasionally get emails or messages with people telling us how a product has helped change their skin for the better. Knowing that we have helped people feel comfortable and confident in their own skin, is truly humbling and it is what drives us to continue doing what we do.

If someone told you your products would change the beauty world, what piece of advice would you give them to never give up on their dream?
If you wholeheartedly believe that your dream is going to work and that it is what's going to fulfil you and your life, then don't give up! Having perseverance and being adaptable are two key things that have worked to keep us going, especially over the last two years with the pandemic.

The new microdermabrasion exfoliating scrub is the best thing I've used. How many trials were involved in making it this good? What makes this product so unique?
That is the highest praise! I am flattered and honoured.
To be perfectly honest, not too many sample trials were needed into order to develop the perfect microdermabrasion formulation. The most difficult part was finding the right balance between beads and emulsion because the beads we have chosen to use are so fine.
The hero ingredient in this product is most definitely the alumina (also called aluminium oxide) micro beads. Alumina is a compound extracted from a sedimentary rock called bauxite. Measuring as small as 8 microns, the crushed rock is refined into small, sphere-like beads and densely packed into a nourishing cream to gently dislodge dead skin cells, unclog pores, and improve blood circulation and lymphatic drainage. Unlike plastic micro-beads which form oceanic waste and is consumed by animals, alumina is environmentally-safe and nontoxic. In addition, its refined texture minimises micro-tears on the skin and makes it a superior alternative to larger, damaging particles such as fruit pits and nut shells. Clients who use our Microdermabrasion Exfoliating Scrub are left with soft, supple, refined and glowing skin.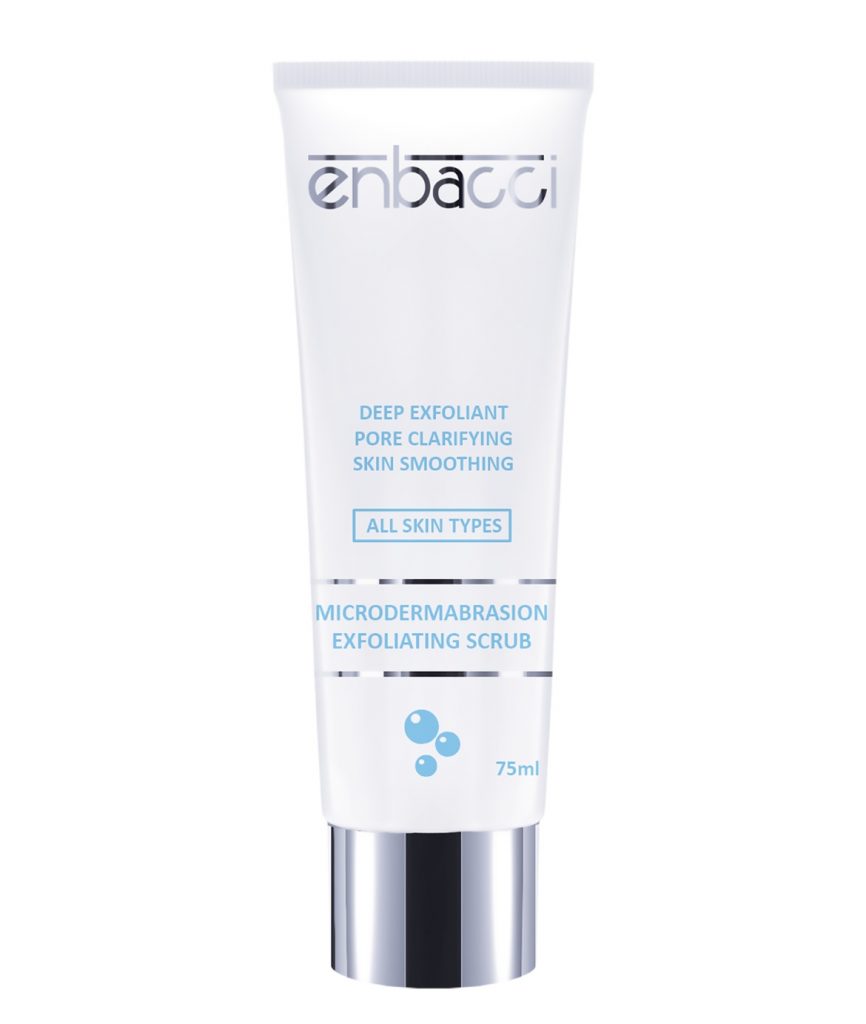 What's next for the beauty world? Where will the brand go and what's the next product?
At the moment, I think we are seeing this really big focus and push by brands and the beauty industry as a whole (this includes suppliers and manufacturers) in assessing their environmental impact. For some brands, that is looking at how they can become a more sustainable brand, whilst those who have already implemented sustainable strategies, it's evaluating how we can do better. It is thinking and action that also goes beyond the traditional 'greenwashing' as consumers are slowly becoming more knowledgeable and conscious of these techniques through the evaluation of their own environmental impact.
As such, with consumers no longer just looking to buy good products but also support good brands, the big focus for Enbacci in 2022 is looking at how we as a business can just 'do better'. Ensuring we have a way of doing better for every aspect of our business, we are starting with how we do environmental sustainability better. We have already aligned ourselves with the "Clean the Seas" project, where customers can choose to donate $1 of the sale of their purchase to this project. However, we plan on expanding our initiatives with our biggest project for 2022 being opting for sustainable packaging. The hardest part about this project has been ensuring that the new sustainable packaging we use are the most green, energy efficient and lowest carbon emitting option that fits and works not only within the Australian market, but also the other international markets we distribute to. It is a process that has required a lot of research so far and a lot more to come.
As for the next product, we always like to keep that on the down-low until we start the launching campaigns!
Comments