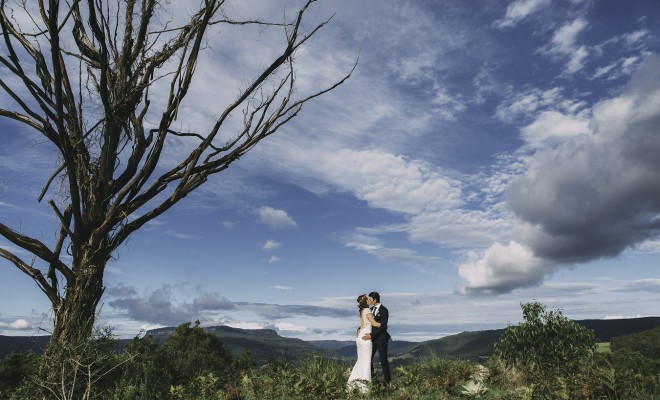 Interior and Design
Creating and styling your own new beginning
By
|
Olivia's post on Monday explained all about Finding the perfect wedding dress, but what about styling the actual event?
Everyone loves a wedding, they are wonderful events where you gather with family and friends and declare your love to your chosen partner. Weddings also require a lot of planning and organising and can be quite stressful. My husband and I co-ordinated almost every part of our wedding and I really enjoyed the styling and event planning involved in the big day.
Here are my tips on how to create a beautiful wedding space:
Make the ceiling a feature
If you have a large open area whether it is a marquee, a hall or a large room, add some décor to the ceiling. This could be fabric draping with a few beautiful chandeliers, a selection of fairy and festoon lighting, or a few ladders with hanging greenery or hanging floral arrangements. This creates an intimate feeling and can also generate a statement piece for the space. It allows your blank canvas to come alive.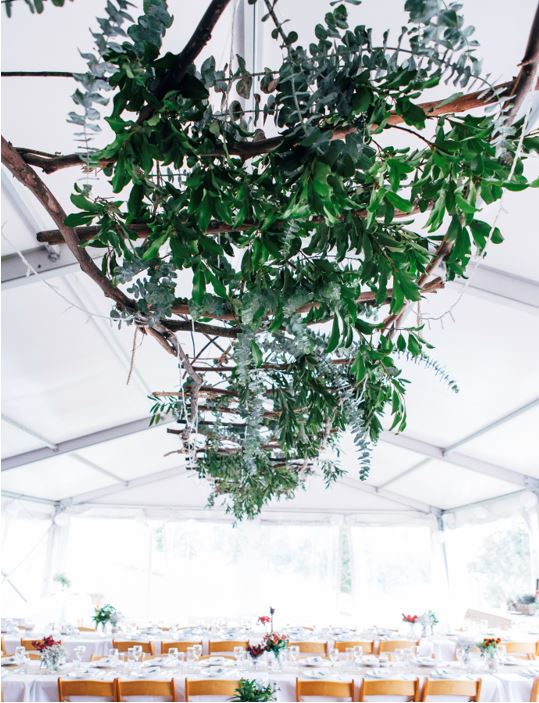 DIY decorations and furniture
Not only does this save you money, it just adds to the love created on the day. If you are creative by nature than it can be the simplest of things that can really make something special on the day. My husband built our abour that we got married under from snake vines & large sticks. It was so rustic, natural and perfect for the setting. Once it was layered with native floral arrangements, it was a beautiful back drop to say 'I do' under. Some other great ideas are pallet bar tables, hay bale couch seating and hession table runners.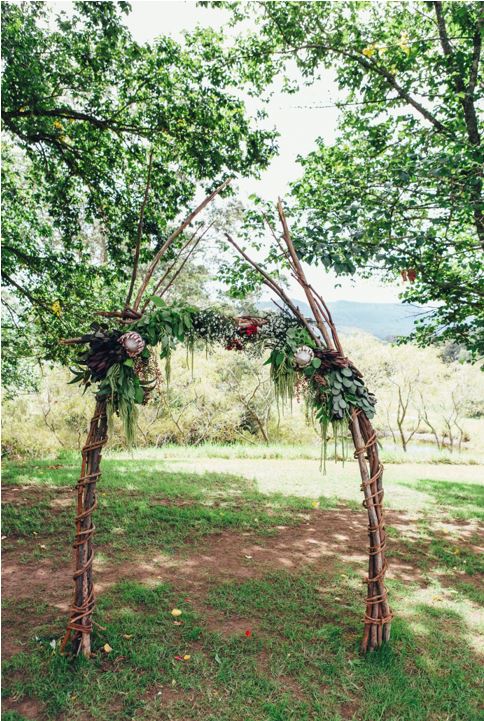 The little things will really set the mood
Once you have a theme chosen, it's time to start collecting bits and pieces or hire help; a stylist can assist you in creating your dream vision. Visit opportunity and variety stores the year leading up to the wedding and gather as much as you can including vintage vases, jam and sauce jars or any other décor that speaks for you as a couple. Prepare things in advance so that you are able to think things through and make sure everything is going to be how you want it. Have that clear vision and give yourself enough time to get it right. Our wedding was a blank canvas; we styled and decorated the whole marquee, from setting the tables to hanging the lights. It was creative, cost effective and us.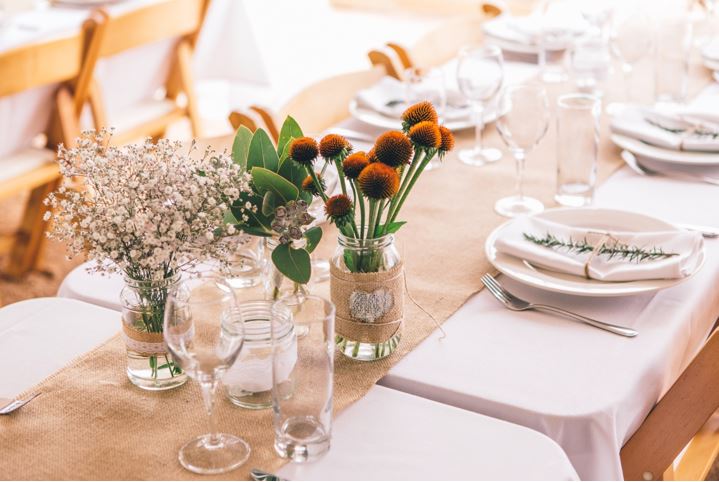 Enjoy the styling process!
Also check out Make-up trends for brides and Bridesmaid dress trends
All photography is courtesy of Red Berry Photography http://www.southcoastphotographer.com.au/
Want more? Like us on Facebook, Instagram, Twitter and Pinterest for daily posts and upcoming news.
Comments