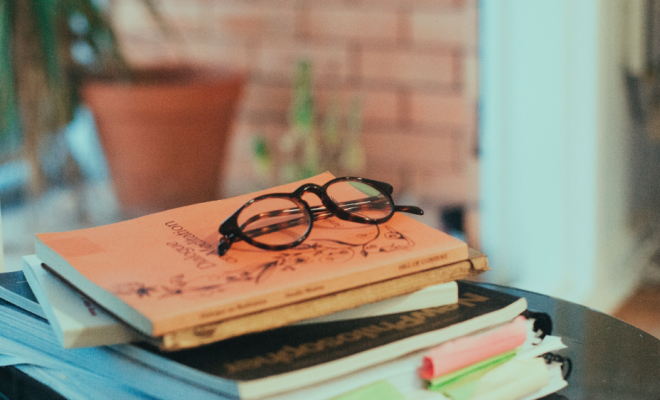 Lifestyle
Do Computer Glasses Really Work? We Take EXYRA Eyeglasses For A Spin!
By
|
Anyone else blind AF? You're going to love this one. 
I have been wearing glasses since I was 14 and whilst they've luckily become more stylish, my prescription has gotten more and more intense. Thanks to, of course… technology. Between working in communications, always on my phone and writing sass stories for you guys, my eyes are constantly feeling strained from concentration.
I was SUPER excited when the team at EXYRA Eyewear reached out for me to try their Light Filtering Eyewear! I have been wearing my EXYRA Eyewear every day for over a month now and am excited to share my thoughts and insights with my fellow four-eyed pals.
Why do I feel so drained after staring at my computer for too long? 
To put it simply, the reason our eyes feel strained when punching out long days in the office or laying in bed on Instagram when we really should be sleeping is because of prolonged exposure to blue light. Like never before, we are continually exposed to this light and therefore, more people are suffering from eye strain, blurred vision, fatigue, headaches and ultimately, needing prescription glasses to manage it.
If you work an office job, it's highly likely you know what I'm talking about here.
How do EXYRA Eyewear glasses work? 
There's an array of "computer glasses" brands out there that support both prescription and non-prescription glasses – which is awesome because eye strain sucks! A lot of the time, these glasses are made by using a coating on the glasses lens to reflect the blue light.
EXYRA on the other hand, incorporates a photochromic dye into their lenses that absorb and block the blue light from entering the retina! Our precious eyes are protected more than ever from the light whilst at the same time, experiencing less glare and advanced UV protection. Winning!
My EXYRA Eyewear
Not only do they have next-level lens technology, but EXYRA Eyewear products are assembled in Brisbane and are inspired by Australian Culture. Each style is characterised by an Australian place, figure, film or language which I personally think they've nailed when I read the backstories to the collections.
I chose the Allirea design – translucent, square frames that will go with absolutely anything. To the Aboriginal Australians of the Melbourne Area, Allirea means Quartz in all its unique, transformative and eclectic styles. I fell in love with the way the brand described the design because after learning the meaning of Allirea, I couldn't help but think of all the intricate things about our Melbourne that could be described the same.
A devote to my signature thick, black Balmain glasses, I was stoked with how seamless my new translucent glasses fitted into my wardrobe. They are comfortable to wear all day, a good size frame and are super durable!
My fellow glasses wearers will love this.. I found that they didn't get smudges as easy too! A perk of their scratch resistant lenses perhaps?
What I noticed the most, is how my eyes feel. As someone that often hides from their screentime alert on their iPhone, I knew I'd be the perfect candidate to test out these glasses. I am so happy to say that over the month or so I've been wearing my EXYRA Eyewear (for at least 15+ hours each day), I've felt less eye strain, a higher level of concentration when on my laptop, no screen-induced headaches and certainly less tired when working on a continuous activity like typing up a long brief or article.
On a few occasions, I put my eyes to the test further and wore my traditional glasses for half the day and my EXYRA Eyewear for the other half of the day. My eyes felt an almost instant relief when I would put on my filtered glasses to continue my day at my desk. It was these moments when I realised these guys know what they're on about!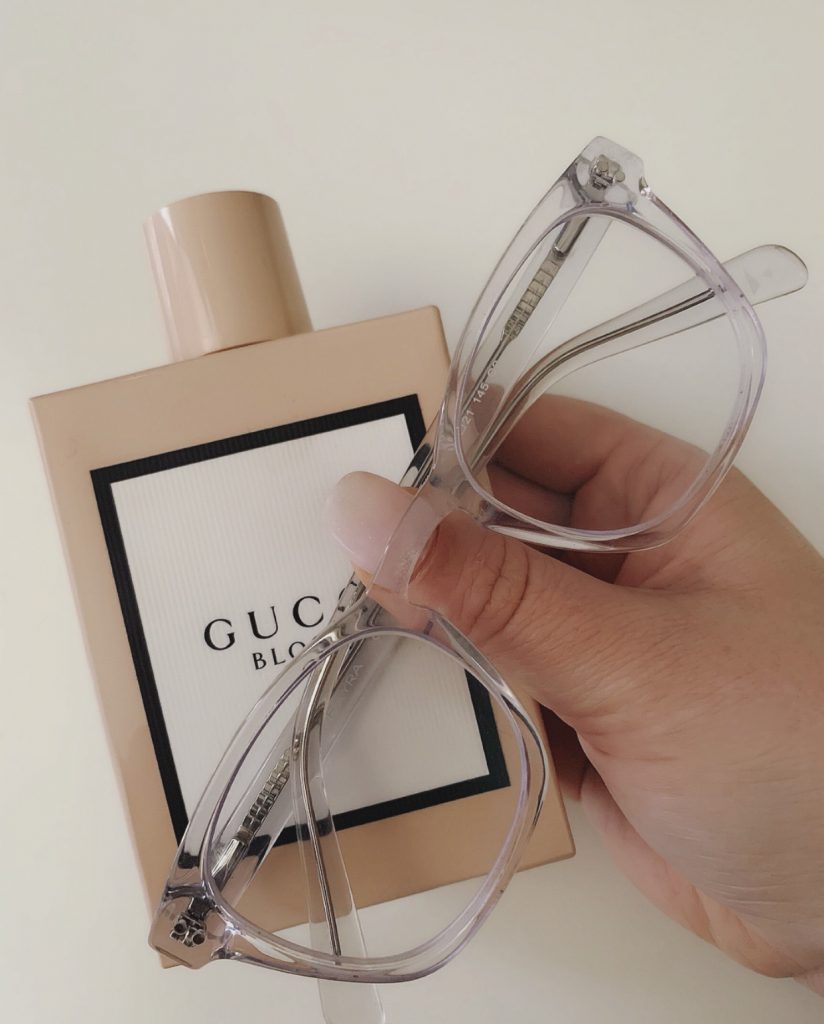 Will I keep wearing my EXYRA Eyewear?
Absolutely. Protecting my eyes is so important to me after experiencing such significant prescription shifts over the years as my life behind a screen get more and more demanding. I would love to see EXYRA Eyewear come out with more styles and colours like my signature oversized specs but for now, my new translucent style is doing the trick. I think I'll give their sunglasses a try next!
Where can you pick them up? 
You can try EXYRA Eyewear for yourself (including my oh so Melbourne Allirea specs) by visiting 
https://exyra.com.au/
 and entering your prescription.
Comments