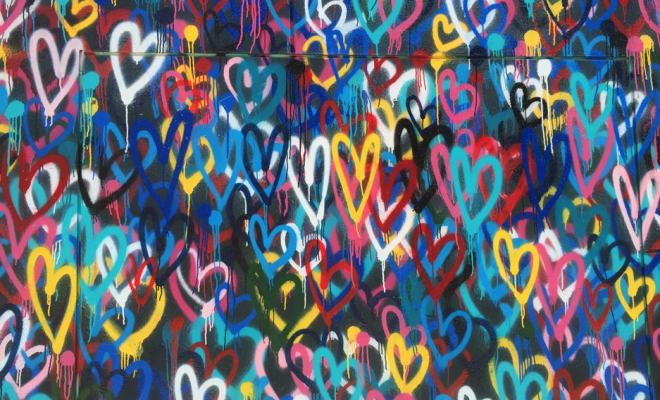 Lifestyle
Not Just For Lovers – 4 Ways To Spend (Or Survive) This Valentine's Day
By
|
Whether you're a fan of the day or not, there's 2 ways to look at Valentine's Day: a day to be all loved up and spoil your significant other OR it's one day before a shit tonne of chocolate goes on sale at the supermarket. Winning!
Here's 4 Valentine's Day ideas for whatever side of the fence you sit on.
1. Hello, lover
I've found the perfect Valentine's Day adventure for the big kid in all of us.
Kick off your afternoon at Sugar Republic in Bourke Street Myer featuring 12 colourful, candy-filled installations including a 80,000 colourful ball pit and lots of edible treats throughout the exhibition. Best of all?  Thursday night is reserved for adults-only!
Then head to the Imperial Hotel for a refreshing Butter Beer in Vertic Alley – Melbourne's very own Harry Potter themed rooftop.
2. Spread the love
With many Australian's switching off from VDay. thanks to it's commercialism, The Heart Foundation is sharing how you can spread the love – not just to your person but those in need too!
The 'Be My Valentine In 2039' campaign sends a promise to your loved one that you will be their Valentine in 20 years to come. For a small donation, The Heart Foundation will fill your lover's inbox with a loved-up, animated e-card whilst contributing to fighting heart disease in our communities.
Learn more here: https://www.heartfoundation.org.au/news/happy-valentines-day-2039
3. Treat yourself
CBF with singles awareness day this year? Why not treat yourself to a night out at QV Melbourne who will be hosting a screening of Bridesmaids in their outdoor cinema. What's better than cocktails and Megan McCarthy with your squad? Oh that's right, you can bring your dog too! #soulmates
4. Thank you, next
Well and truly done with Valentine's Day by this point? Why not send a little "thank you, next" vibes to your ex? There are a few zoos getting in the spirit by naming a cockroach after your ex and feeding it to Meerkats. Once eaten, their initials will be shared on social media.
Petty? Maybe. Do I care? Nope.
Sydney Zoo is also taking suggestions of what to name their new venomous snake! I've got a few suggestions…
Comments