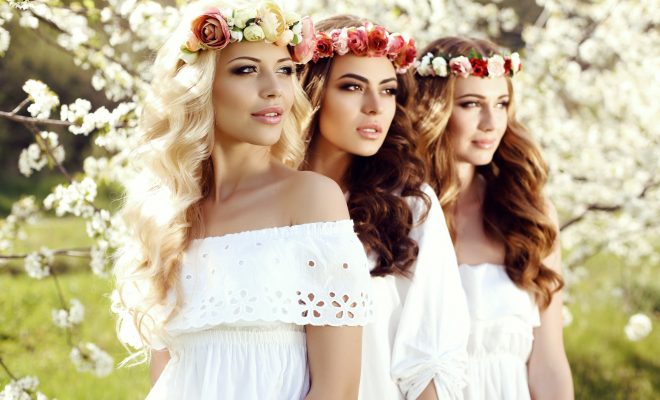 Beauty
Pre-wedding beauty boot camp  
By
|
So the wedding bells are ringing and you have a million things to do. While you're agonising over the flower arrangements and vegetarian meal options for the reception, I'll help ease the pressure with this boot camp plan for all things bridal beauty (I promise I won't make you drop and give me 10). Ready, set, let's go!
Find a therapist
A beauty therapist, that is. Seeking advice from a professional skin specialist you like and trust is the best thing you can do for your skin in the months and weeks leading up to your wedding. If you struggle with stubborn skin concerns like acne, pigmentation or redness, you want to start seeing a skin therapist at least six months before the big day. If you're just looking to fine tune some minor skin irregularities and look your radiant best, teeing up with a therapist three months before the wedding is ideal.
Stay on track
Your therapist will be able to prescribe a professional strength skincare regimen that's tailored to your specific skin concerns, which will be analysed and assessed during your skin consultation. Once you're on a skincare plan, it's important to stick with it—suddenly switching to different products can freak skin out—and you definitely don't want any last minute surprises in the form of a monstrous breakout or itchy rash on your big day!
Test and trial
Two things you definitely do want to experiment with well before the wedding is your hair and makeup. If you leave testing out the latest hair and makeup looks from New York Fashion Week until your big day, your wedding photos might end up being a cruel reminder that that was a big mistake. (Tip—take photos of your makeup looks both indoors and out, so you can see how you look in different lighting).
Brighten your smile
Your mouth is going to get quite a workout on your wedding day with all the smiling involved, so your teeth may as well look their best! Professional teeth whitening will give you the most brilliant results, and there's even cool new technology now available to beauty therapists and clinicians that whiten teeth without harsh peroxide or chemicals!
Get radiant
One beauty treatment that celebrities flock to before a big event is the oxygen facial, so why not bring a touch of Hollywood glamour to your wedding day for instant red-carpet-worthy skin? Oxygen facial machines harness the goodness of pure oxygen delivery combined with strategic skincare infusions to detoxify, invigorate and energise skin cells for a plump, hydrated, supple and radiant glow.
Stress less  
As you probably know, stress is a sure-fire recipe for bad skin. Keep pre-wedding stress to a minimum by exercising for 30 minutes 4-5 times a week (exercise is a great stress-buster, and kick-starts blood flow for better toxin clearance), aim for eight hours of beauty sleep every night, drink plenty of water, and avoid body-stressing processed foods and refined sugars.
Keep up up-to-date with daily posts and upcoming news by following The Merry Go Round on  Facebook, Instagram, Twitter or Pinterest.
Comments