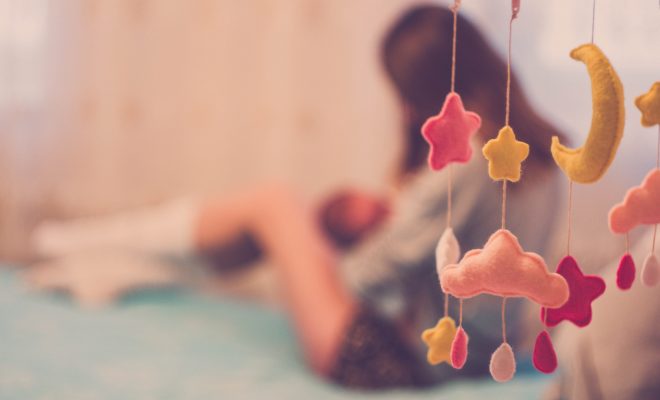 Parenting
So you've had a baby… WTF happens to your beauty routine?
By
|
I'm at that age where all my friend's are either buying houses, starting Instagram accounts for their dogs or having babies.
The idea of up-keeping your usual beauty routine and scheduled pampering indulgences seems laughable once you become a new mum. As a dedication to all the beautiful mums-to-be in my life, here's my 4-steps to embracing your new era of beauty!
Step 1: Simplify your skincare routine
Scale it back to three easy steps: cleanse, moisture and serum. A good quality, nutrient-rich serum is especially important right now as your skin will be stressed and lacking from long days and little sleep. Twice a week, simply exfoliate to ensure dry, dead skin cells are removed. Once a week (while the bub is napping), whack on a vitamin C sheet masque for 20 minutes to brighten and plump tired skin, and I guarantee your mother's group friends will be asking, "How do you do it?!".
Step 2: The Fab 4 makeup routine
Following step one should have your skin looking fly by now, so makeup need only be minimal. You just need four strategic products: a skin-perfecting BB cream (with SPF), a highlighter stick to quickly make your features pop, and a brow pencil and mascara for luscious eyes. It goes without saying that a nourishing lip balm should be in your handbag at all times!
Step 3: Get a new 'do
The post-baby haircut is a phenomenon the world over for new mums. The reasons for getting the snip can be practical or simply wanting to reclaim your identity and freshen up your image when day-to-day life is focussed on the little one. Whatever the reason, ditching the dry ends will give you an instant, healthy, put-together look without having to do too much. A good hair stylist will be an expert in easy-to-manage cuts for new mums, so have a chat to them about what works for you!
Step 4: Get a high-tech helping hand
Now what about annoying things like loose abdomen skin after giving birth, and that hyperpigmentation or hormonal acne that arose during pregnancy? Thankfully, skin rejuvenation machines are here to help without demanding much of your time. Body contouring treatments with a RF Skin Tightening Machine will slim, sculpt and tighten that post-natal tummy, while booking in a few quick and easy LED facials with purple light will bring your skin back into harmony and have you looking even better than before the baby!
Did someone say #HotMama?
Comments