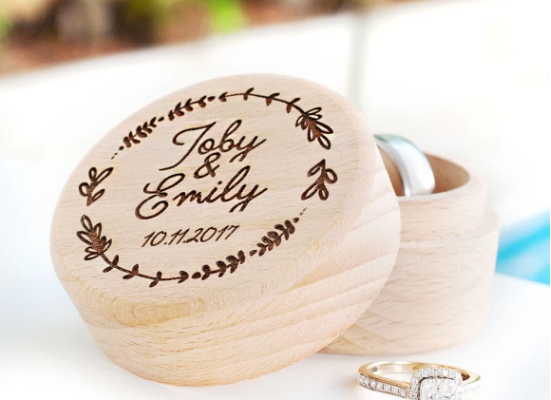 hardtofind.com.au
Lifestyle
Storing Your Keepsakes
By
|
In my last post, I wrote about ways of storing the everyday items we need in our homes to make our day to day living a little easier.  In this post, I thought I would focus on ways we can store our most precious items and keepsakes that are simply too special to part with.
If you are anything like me, memories and treasures are so important.  They remind us of times we were happy (and sad); they represent past interests and hobbies that may have gone by the wayside as day to day life took over; they keep close our friends and family who we may no longer see or who may have passed on; and they represent those special "one off" occasions, such as your first Valentine's Day card, your wedding day or the birth or your children.
I love having photos and little trinkets around my home that remind me of all of these times, as they affirm to me everyday how lucky I am to have an amazing life, but unfortunately, I'm not into clutter, nor do I have a big home, so I can't have it all around!  Here are some great ideas that can protect your most treasured memories and keep them organised, so they are always at your fingertips when a trip down memory lane is needed.
Engagement
It's the beginning of your commitment to each other for a long and loving life together.  After celebrating with your nearest and dearest you may have a few things you would like to keep, maybe the novelty ring before the 'real deal' came along, your party invitations, special photos taken to mark the occasion and possibly your cards filled with heartfelt messages of congratulations. Whatever it is you want to store here are some ideas to ensure these memories are cared for, long after you have said, "yes".
I love this idea. We got engaged overseas and didn't have a proper ring until we came home to Australia.  This would be the perfect little memento for your temporary ring!
A personal touch to remember such a special date.
This is perfect for your cards of congratulations.
If you are keeping a few more mementos from your engagement, this box is perfect to store it all!
Shadow Boxes for just about everything!
A great way to store your keepsakes and have them on display too!  There are many options available for you to choose from to create an individual and meaningful piece of memorabilia.  You could look for shadow box frames at retail stores such as Kmart, Spotlight or even try a local picture framing gallery who would be able to assist you if you are not confident to attempt this as a DIY project.
I have also seen these created to celebrate the arrival of a baby, what a great gift idea for baby 2, 3 or maybe even 4! When the parents may already have enough toys, rugs and clothes.
Splosh Wedding Boxes
One of my bridesmaids gave me one of these for a wedding gift, I loved it so much I purchased a second, so that I could ensure everything associated with our big day was in one place (Yes, I may have held onto a bit!).  A keepsake box is a great way to ensure that your precious items are protected from all the elements.  They are made from hard wood too, so fragile items are safe.  (We all remember the episode of Everybody Loves Raymond where Ray taped over the wedding video!!  Yes, our wedding DVD is in our box, well away from the TV!)  You can buy commercially produced ones such as this, or go the extra step and create your own personalised version.  There are many online businesses that specialise in creating the perfect memory.
Baby Keepsake Boxes
When you have a baby, you suddenly realise how quickly life passes by, when your little bundle changes every single day!  Suddenly, you find yourself wanting to make sure you have this time captured.  A keepsake box, such as these, are perfect as it comes all prepared with boxes and all you have to do is drop in that hospital tag, lock of hair, ultrasound photo etc.. The perfect present for sleep deprived parents! There are so many varieties available to suit any need and budget, so ensure you have a good look around to find one that suits your needs.
School/ Kinda Projects
In my former life as a kindergarten teacher, parents used to love me (not) when I fare-welled their child at the end of the session proudly carrying out a box construction, or beautiful 3D paper collage!  It's perfectly understandable to be in the parent's position, they can see  so much pride in their child as they carefully carry their work, but where do you put it at home? You can 't just put it on the wall, or file it in their keepsake folder! This becomes even more difficult for those children who are destined for a career as an engineer, builder or designer, and keep visiting these areas regularly!!
So, here is a simple idea that will hopefully keep everybody happy. All you need to do is purchase a photo album (your child could choose one they like.  Once the construction has had its time on display, (or maybe a more recent one has been created),  you (or your child) can take a photograph of it.  The photo can then be printed and placed into the album.  Your child will always have a permanent record of their much loved creations and you will still have your sanity!
Hopefully, these ideas have given you some inspiration for beginning to organise all those special items that you have been holding onto for so many years, but haven't known quite what to do with them.
Good luck and enjoy your trip down memory lane.
Keep up up-to-date with daily posts and upcoming news by following The Merry Go Round on  Facebook, Instagram, Twitter or Pinterest.
Comments