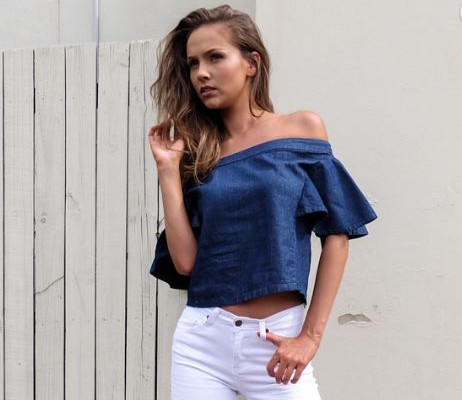 http://www.mishkah.com.au
Fashion
The Style Hunt: Denim for days
By
|
Denim is the absolute staple in everyone's wardrobe. Trending this season are dresses, skirts, tops, jackets and even nail polish… yes, nail polish, you read that right.
I have narrowed down some great buys to save you time and money.
THE DRESS
I love the idea of a denim shirt dress, paired with some over the knee tan boots or made casual with some white converses. This dress is versatile, on trend and only $59.95!
THE TOP
This stylish item will take you from day to night and at only $50.00. My tip: To dress it up, team this top with a pencil skirt and some high heels.
THE REINVENTED JEANS
Put those skinny leg jeans aside as fit and flare is in. (Many people are probably jumping out of their skinnies as they read this!) The key to looking great in a pair of these is the right fit, they have to be modern, the right colour and on trend. My tip: Pair dark denim with some tan heeled boots or sneakers and make it look effortlessly cool.
THE SKIRT
A denim high-waisted skirt is your new staple item. My tip: Wear with black stockings, heeled boots and a striped long sleeve. You are bringing the 70's back, but modernizing it. This skirt from Saboskirt is a great length and its affordable at $52.
Now you have your pieces. Remember to let the denim be your focus and keep the rest minimal and fresh. Happy shopping x
Connect with us on Facebook , Instagram and Twitter @merrygoround_au
And also follow us on Pinterest @MerryGoRoundau
Comments