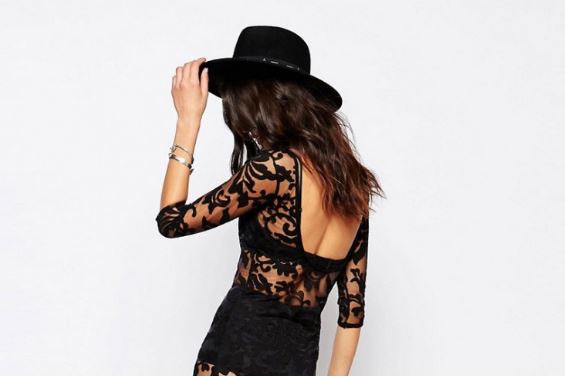 http://www.asos.com/
Fashion
The Style Hunt: The Sheer Evolution
By
|
It's the look that came out of nowhere, yet, it is one of the 'hottest looks' in Hollywood and every other supermodel is wearing an ensemble of this type of fashion that barely covers their ass(sets)…BUT there is a way us mere humans can pull this trend off and still go out in public. From sheer panels, barely opaque materials and completely sheer fabrics, anyone can wear the look and tailor it to what they are comfortable with.
The idea is too mix your fabrics; from floaty chiffon to loosely woven knits and then of course, carry the look off with the confidence of a Kardashian!
GET THE LOOK
Lets be real, its cold and we need to cover up. So to take this trend with us to winter, the idea is maximum length but minimal coverage.
This floaty top from Glasson's mixes two of this season's biggest trends; sheer fabric and bell sleeves . Wear a bralette underneath and throw on some high wasted pants (think flared denim) or a tight midi skirt.
For the more formal affair, this is the skirt for you. It has shorts as its underlay, so you are well covered, sexy and sheer.
This dress is for those really wanting to really embrace the sheer look. Wear it with a black bralette and high waisted briefs. Alternatively, you could wear a black body suit underneath if you don't want to show your midriff.
My favourite take on this trend are pants with sheer legs and shorts underneath. I have found the most amazing pair on sale from Alice McCall. The sheer legs will make any legs look longer and lean, pair it with some strappy stilettos. For a casual cooler edge, converses would also compliment this outfit.
WHAT LIES BENEATH…..
Black Bralette
White Bralette
High Waisted Briefs
Connect with us on Facebook, Instagram and Twitter
And also follow us on Pinterest
Comments