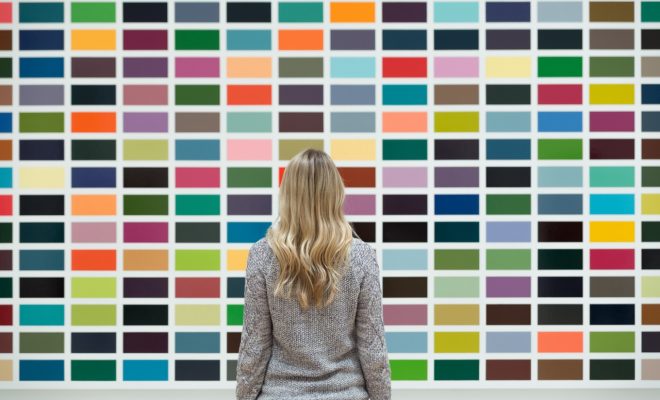 Work and Wealth
Women at Work: How to be a Marketing Coordinator
So you want to change careers? Or maybe you're a youngster and you're just starting out. Either way, enjoy our Women at Work series where we get the deets on different career paths, how to get there and the general dealio to help you on your job journey!
Meet Rachel, *Rachel waves*. She's 24 and has been in the marketing industry for almost five years. She's worked as an intern for a some major firms and then landed her dream job as a Marketing Coordinator. Her love and dedication towards helping industries grow has allowed her to flourish in her career at such a young age . We excitedly planted ourselves at her desk, took a lolly out of her lolly jar and asked her a few questions about her career:
Background to the role
I have quite a unique role in the Beauty Industry as I switch between B2B and B2C communications every day *Fi and Anita look at each other puzzled*. Rachel laughs, that means 'Business to Business' and Business to Customer'.  One part of my role is to promote the organisation I work for as well as increase lead generation, organise event management, social media management, email marketing, SEO marketing and much more. My job definitely keeps me super busy!
The other side of my role is consulting with beauty businesses across Australia and New Zealand and supporting them with marketing advice, strategies and resources to ensure their getting the absolute most out of their business. Every day is different, fast-paced and definitely rewarding!
WHAT ARE THE TERTIARY REQUIREMENTS
A degree in Communications and/or Business will definitely give you a well-rounded understanding of the field you're about to enter. If there's a particular field you're keen on, you can major in that at university or complete additional diplomas. For me, I completed a degree in Public Relations, a degree in Business and then after discovering what I wanted to specialise in, completed a Diploma in Social Media Marketing. This was around five years of study. I recommend having a chat to your education provider or a careers adviser about the best fields to study based on what you want to specialise in.
WHAT DREW YOU TO THIS FIELD?
I originally planned on studying Journalism but after being exposed to the world of marketing and public relations in my final year of high school, I decided to take my love for creating content down a different path. Social media wasn't as big of a marketing tool back then, but I knew I wanted to with organisations and take brands to the next level.
After interning with a well-known communications agency, I was captivated by the world of creative marketing and the impact a creative marketing strategy can have on a brand and its audience. I wanted to be a part of that world in any way it would have me.
A few years on now in the "real world" with my own clients, I get to see the impact of my own creative work has on the organisation and my clients I support.
WHAT DO YOU LOVE ABOUT YOUR CAREER?
Empowering women is what I absolutely love about my career. I feel very fortunate that I get to support women across the nation get the absolute most out of their business by providing them the necessary marketing tools and skills. It's particularly rewarding when I'm working with women that have taken the first steps to opening their first business and watch their confidence go from strength to strength with my support.
I also love scrolling through our organisation's Facebook or Instagram feed and seeing businesses using our resources, putting our advice into action and seeing the results. It's a great feeling when you see a business post a video or image you sent them to promote their services and can read all the comments of their customers wanting to book in appointments. And I'm known to do the occasional fist pump at my desk when a client is seeing success from our support!
WHAT DO YOU FIND CHALLENGING?
I find it particularly challenging when people say they "don't have time to market their business" or marketing their business is "too hard" so they won't do it. You have to be "on" all the time, even when you want to scream from the rooftops "but how will people know your business exists without marketing?!"

Finding ways to encourage our more technologically-challenged clients to give it a go and really invest in the success of their business can be very trying at times. Even if it means sending step-by-step instructions on how to save an email attachment, I will find a way to make marketing part of their business owner's life.
WHAT PERSONALITY TRAITS/SKILLS DO YOU THINK ARE A NECESSITY TO MAKE IT IN THIS FIELD?
Anyone working in communications will tell you that it's not all long lunch meetings and hashtagging! You need to be hard working, outgoing, able to think outside the box and ready for a challenge!
You're working in an industry susceptible to change so stay on top of industry news and trends.
Rather than subscribing to countless email newsletters and not using my time effectively, I downloaded the app "Feedly" to combine all my industry news platforms into one newsfeed! You can create a newsfeed for anything you're interested in and has saved me a tonne of time when it comes to checking out what's going on in the industry each day.
It's really important to manage your time well, especially if you're working on multiple projects at once, like I always am, as it can get pretty overwhelming if you don't plan your day accordingly. Prepare your day the night before, become a "list person", break down big projects into small, achievable tasks and don't be afraid to ask for help to get the job done. I use the app Trello to plan my day and projects – it syncs up to all your devices too which is great!
I am often put in touch with women who are struggling in their business or have never used something like social media or put a website together before. Things that seem second nature to us can be a whole new world for some business owners, so being able to patiently explain things step-by-step is definitely something I had to master.
Finally, I believe to be successful in any field of communications, you need to be a team player. I am part of an incredible marketing team and the successes we have seen for our organisation and our clients could only have happened if we worked together proactively. Combine your team's individual strengths, talents and characteristics to create something extraordinary! In high pressure situations, impending deadlines or even when you just need someone else to read your work because you've been starring at it for too long, you need to be backed by your team. *Anita and Fi stare longingly at each other in appreciation*.
WHAT DOES AN AVERAGE DAY LOOK LIKE?
6:30am – Rise and shine. Respond to any overnight social media messages on company pages before leaving for the gym.
8:00am – Arrive at the office, first coffee of the day in hand, go through emails and industry news and add anything extra to pre-prepared daily plan.
9:00am – Meet with marketing team to compare days and game plan for upcoming projects.
10:00am – Marketing Department meeting with CEO to discuss project overviews, upcoming industry events, project approval, upcoming campaign launches and general department insight…I know I said before marketing isn't all long lunches and hashtagging but sometimes we meet over coffee ….and I'll Instagram that coffee.
12:00pm – Follow up with new clients in regards to marketing their new services and make sure they have everything they need to start. Explain how to post an image on Facebook for the umpteenth time. Email a series of screenshots to explain this step by step.
1:00pm – Discuss upcoming project plans and deadlines with contractors. Make sure my team has everything they need to meet their deadlines.
2:00pm – Write and schedule organisation's weekly social media content (…and pray that video I just scheduled goes gangbusters).
4:00pm – Monitor organisation's online presence, social media feeds, industry websites and blogs, record any upcoming opportunities.
5:00pm – Start to wrap up day and prepare for tomorrow.
WHAT ADVICE WOULD YOU HAVE FOR SOMEONE LOOKING TO MOVE INTO THIS SECTOR?
Intern, intern, intern. Some of the most valuable skills I have gained have been on the job. From getting in touch with agencies to local community events, get as much hands-on experience as you can. Don't be afraid to start as an Office Intern or someone's Marketing Assistant – hustle hard and it will pay off.
Connect like-minded people and start to develop your industry network. You'll be amazed what opportunities and inspiration can come from networking (me? I'm part of Business Chicks Australia).
Don't be afraid to share your ideas, and be ready for a career where no two days are the same.
Rachel, thank you so much for chatting to us! Sorry about eating all your lollies…
Do you have any questions for Rachel? And what career would you like next on Women at Work?
While you're here, why not check out our previous Women at Work post? Click here
Keep up up-to-date with daily posts and upcoming news by following The Merry Go Round on  Facebook, Instagram, Twitter or Pinterest.
Comments
comments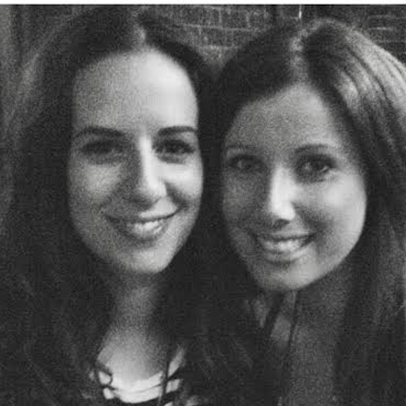 Anita and Fi
Anita and Fi are the co-founders of The Merry Go Round and all-round cool birds. They don't always agree on everything, but they think it's better that way.