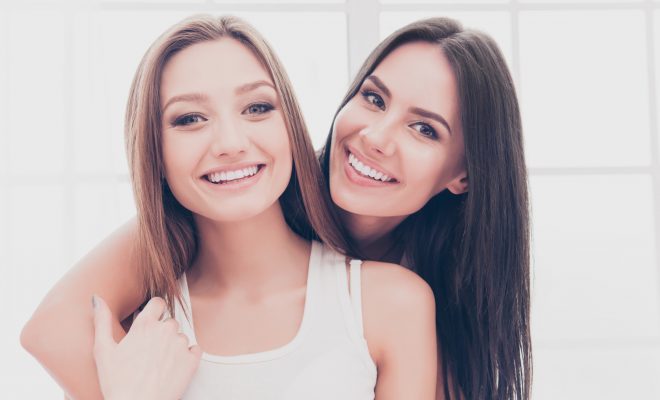 Beauty
The lesser known beauty ingredients you need to know about
By
|
Even novice skincare enthusiasts are probably familiar with the skin beautifying benefits of vitamin C, hyaluronic acid and retinol — all ingredients that now commonly pop up in professional skin care products. So today I wanted to take things up a level at The Merry Go Round beauty school and give a lesson on some equally awesome, but lesser known, skincare ingredients that you're going to love. If you already know them — congratulations, you graduate with an A! If not, it's time to get to class, so have your notebooks at the ready:
Niacinamide

Also known as vitamin B3, niacinamide is a fantastic beauty all-rounder for your skin. What can it do? The question should really be, what can't it do. Clinical studies have shown this beauty superstar to reduce fine lines and wrinkles, improve elasticity, lighten hyperpigmentation and soothe redness. It also promotes a plumper, more hydrated complexion by combating water loss, and is even great for balancing sebum in acne-prone skin.
Find it in: ACCELERATE Clearing and ACCELERATE Brightening by bt-Ceuticals.
Liquorice extract
If the taste of liquorice was never to your liking, you may find yourself more a fan of it on your face, rather than in your mouth. Liquorice root extract, that is (don't go rubbing liquorice sticks on your face please). Liquorice extract really shines when it comes to lightening and brightening uneven complexions, so if hyperpigmentation is hassling you, this is the ingredient you want to look out for.
Find it in: ACCELERATE Clearing and bt-Infusion Brightening Masque by bt-Ceuticals.
Cassia Alata leaf extract
Extracted from the leaf of the senna alata tree, a medicinal tree native to Mexico, cassia alata leaf extract is all about skin protection and repair. Premature ageing is largely due to UV radiation exposure, which we literally cannot avoid (if you ever want to leave your house again). This super anti-ageing antioxidant helps protect cellular DNA against UVA and UVB damage, supports the repair of sun damaged skin, and also acts as a natural anti-inflammatory.
Find it in: bt-Ceuticals Platinum Peptide Serum.
Acetyl Octapeptide-3
Want a Botox-like effect without the needles? Then you want Acetyl Octapeptide-3 in your life. Also known as SNAP-8, this peptide complex works as a topical muscle relaxant to reduce the depth of facial wrinkles as a result of making repeated facial expressions, like raising eyebrows, laughing, and squinting at the computer screen all day at work. It's great for softening expression lines around the eyes, mouth and forehead. And if you've already gone the anti-wrinkle injection route — it's said that Acetyl Octapeptide-3 can even extend the life of Botox, making it an anti-ageing win for everyone!
Find it in: bt-Ceuticals Platinum Relaxing Serum.
Find a bt-Ceuticals stockist in your area by calling The Global Beauty Group on 1300 006 607.
Comments